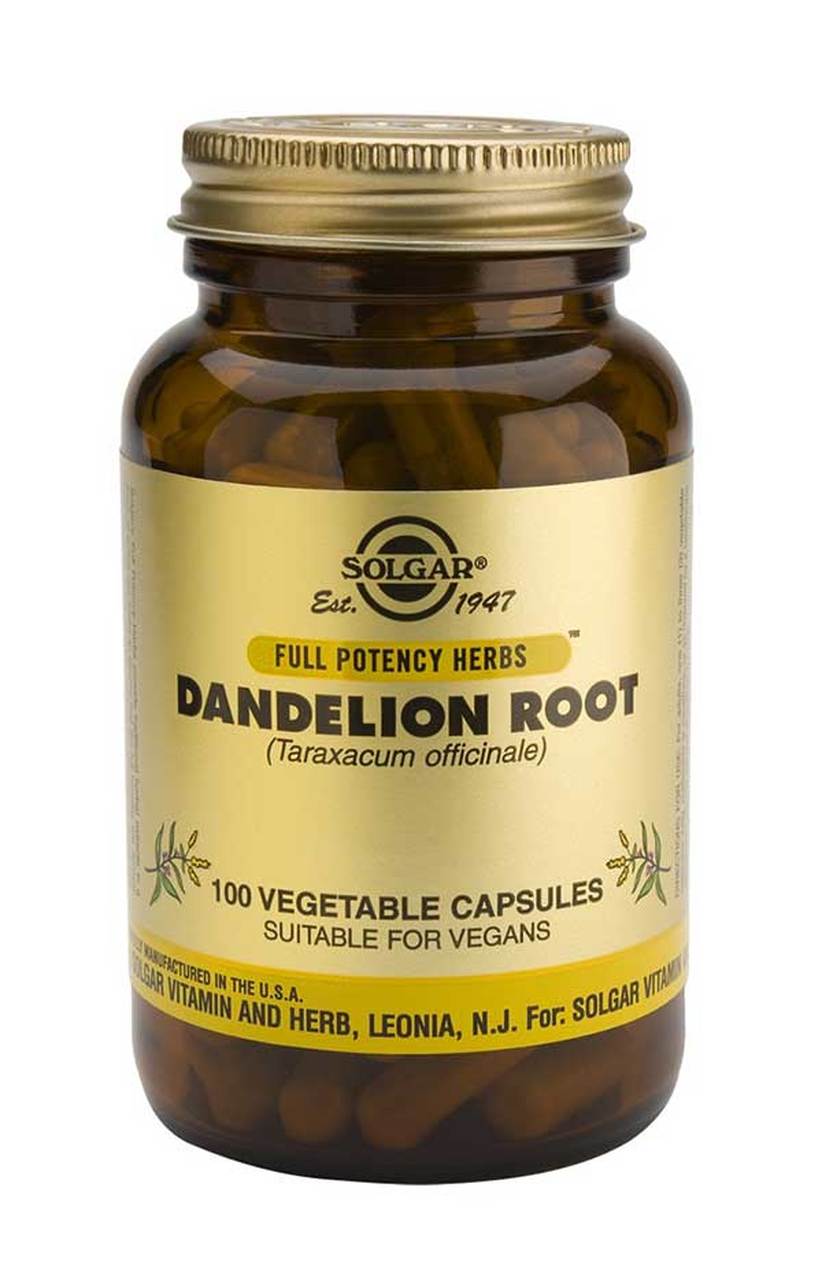 Solgar
Solgar Dandelion 52mg 100 Caps
Solgar Dandelion Root is a powerful liver, kidney and bowel tonic. Ideal for those with a sluggish bowel, poor digestion especially of fats, and bloating.
Product Benefits
Ingredients
Dosage
Precautions
Anti-bacterial/immune support
Digestive stimulant
Diuretic
Liver & Gallbladder Support
Nutrient Rich
Weight Management
Raw Dandelion Root Powder 328mg, Dandelion Root Powdered Extract (4:1) 52mg

Also Contains: Vegetable capsule shell: hydroxypropylmethyl cellulose. Anti-caking Agent: vegetable magnesium stearate.
For adults, one (1) to three (3) Vegetable Capsules daily, preferably at mealtime, or as directed by a healthcare practitioner
If you are pregnant, nursing or have a medical condition, please consult your healthcare practitioner before taking this product.