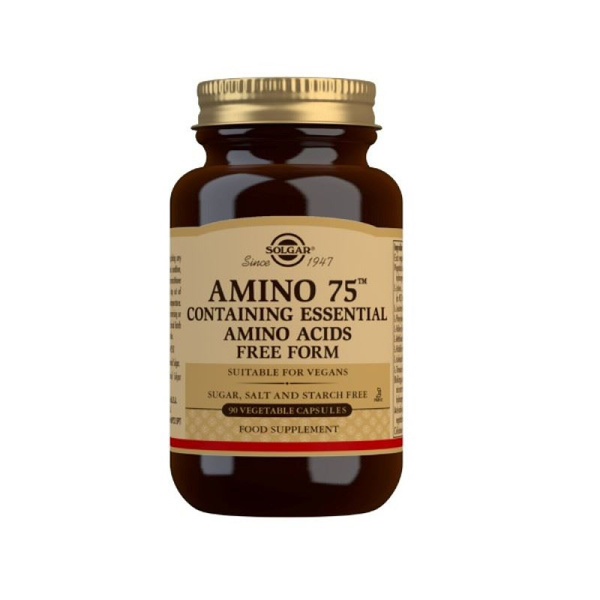 Solgar
Solgar Amino 75 veg capsules
Amino 75 contains only plant sourced amino acids which makes this product suitable for vegan, vegetarians, dieters or those who may not be getting complete forms of proteins.
Amino acids are vital for healthy hormones, mood balance, immunity, muscle and connective tissue.
Additional Information
Ingredients
Dosage
Solgar Amino acid 75 contains all 8 essential amino acids in a free form (not bound to other peptides) to increase absorption and bioavailability. Ideal for those who have impaired digestion or are recuperating from illness. Essential amino acids means that we must obtain these nutrients from our diet as our body does not make them.
L-Lysine (as L-Lysine HCI) 75mg
L-Histidine 75mg
L-Isoleucine 75mg
L-Leucine 75mg
L-Methionine 75mg
L-Phenylalanine 75mg
L-Threonine 75mg
L-Valine 75mg
As a food supplement for adults, take one (1) Vegetable Capsule daily with juice or water in between meals, or as directed by a healthcare practitioner.