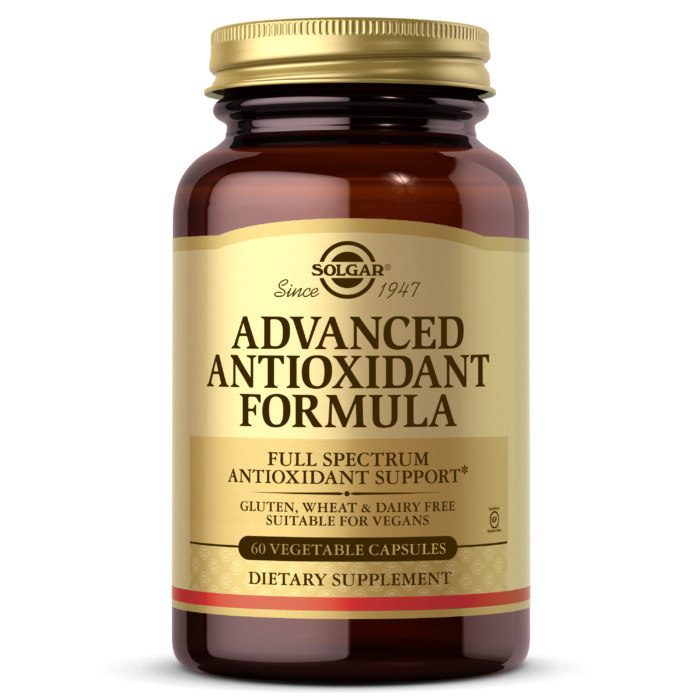 Solgar
Solgar Advanced Antioxidant Formula 60 Veg Capsules
Antioxidants play a major role in helping to fight against destructive, cell damaging free radicals in the body. Environmental pollution may also play a role in producing harmful free radicals.
Additional Information
Product Benefits
Ingredients
Dosage
This formulation provides a full and broad spectrum of ingredients that promote antioxidant activity and provide antioxidant support to the cells of the body.
Solgar's Advanced Antioxidant contains a broad spectrum of synergistic antioxidant nutrients to help protect against free radical damage. Stress, pollution, smoking, alcohol, poor diet and even excess exercise increase the need for antioxidants in the body to neutralise free radicals before they can cause damage.
Advanced Antioxidant provides daily protection with proven nutrients including Vitamins A, C and E, Zinc, Selenium, Glutathione and powerful natural plant extracts.
As a dietary supplement for adults, take two (2) vegetable capsules daily, preferably with a meal or as directed by a healthcare practitioner.