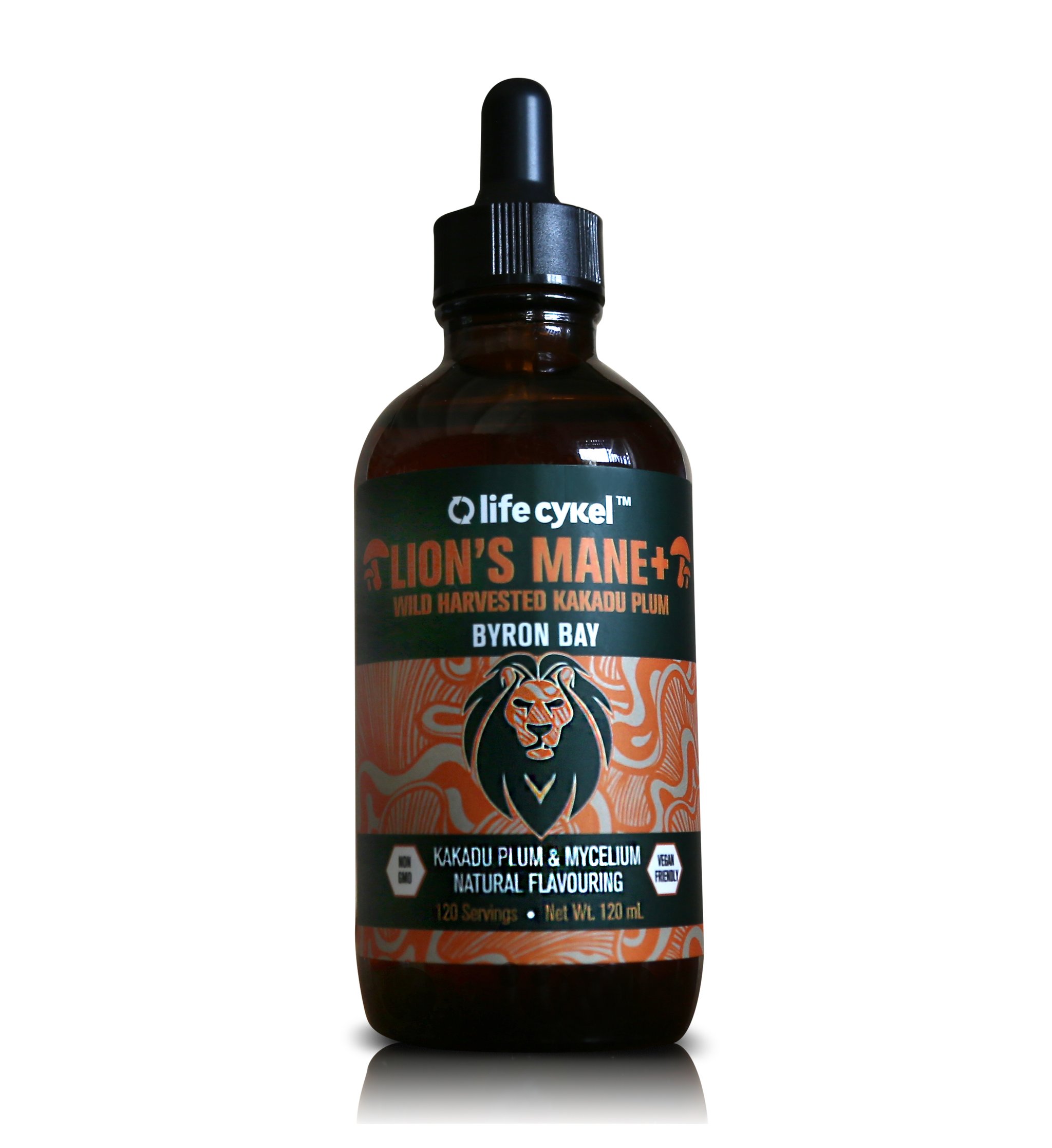 Life Cykel
Life Cykel Lions Mane 120ml with Wild Harvested Kakadu Plum 120ml
Supports brain function, mental clarity & focus
Naturally supports normal mood balance
Supports physical performance
Additional Information
Ingredients
Dosage
Precautions
LifeCykel Lion's Mane Mushroom Liquid Extract contains the liquid extract of whole Lion's Mane mushroom with wild harvested Kakadu plum. Lion's Mane (hericium spp.), known for its coral-like appearance, also resembling a Lion's Mane, is a traditional food that has been commonly consumed for centuries around the world, most commonly in North America and Asia.
It has been used to support overall health and wellness and is most commonly used to support brain function, mental clarity and focus, alertness, and mood balance, and might also help to support physical performance. Kakadu plum (terminalia ferdinandiana), a traditional bush food for Australian Aboriginal people provides a pleasant, gentle flavour to the liquid extract.
Distilled water
Alcohol (30%)
Lions mane double extract fruiting body
Mycelial biomass - mycelium flavouring
Wild harvested kakadu plum - fruiting body flavouring
Add:
To your coffee, tea, smoothie or water.
Servings per package: 30
Serving Size: 2ml (1/2 a dropper is approx. 1ml)
Do not exceed the recommended serving size.
Pregnant or nursing mothers, children under the age of 18, and individuals with a known medical condition should consult a physician before use