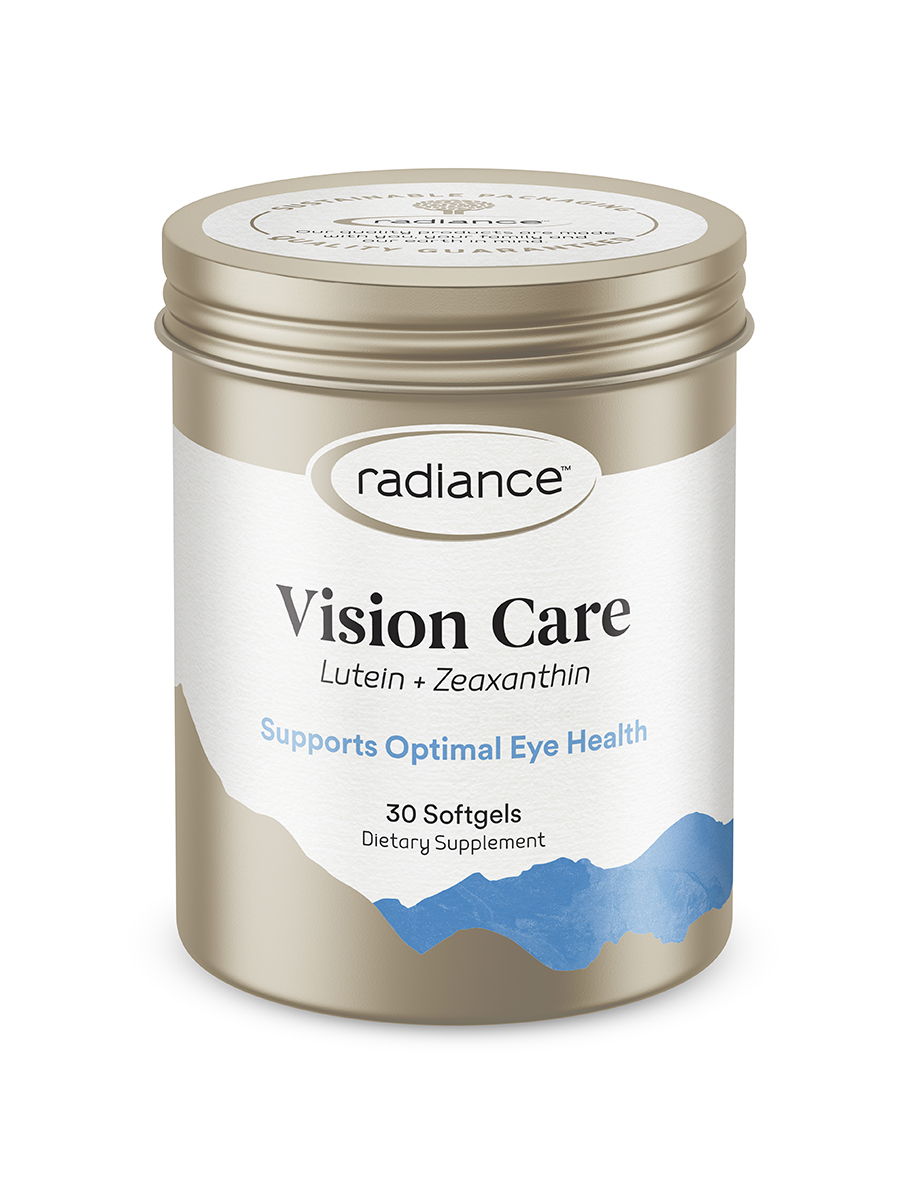 Radiance
Radiance Vision Caree 30 Softgels
Radiance Vision Care (FORMERLY KNOWN AS EYE FOCUS) is a nutritional supplementation with lutein which assists in raising dietary intake of this important nutrient.
Additional Information
Ingredients
Dosage
Precautions
Several studies have linked lutein supplementation to the support of both eye and other health. In particular, research has shown that low lutein levels in the body may be a factor in age-related macular degeneration and cataracts. Radiance® Eye Focus contains Xangold™ natural lutein esters extracted from marigold flowers.
Lutein esters (Xangold™) 20mg
ProvidingLutein 10mg, Zeaxanthin 1.23µg (per softgel)
Adults: Take one capsule daily with food.
None known. Always ask your product supplier or health professional if there are any specific precautions regarding your use of this or any supplement.