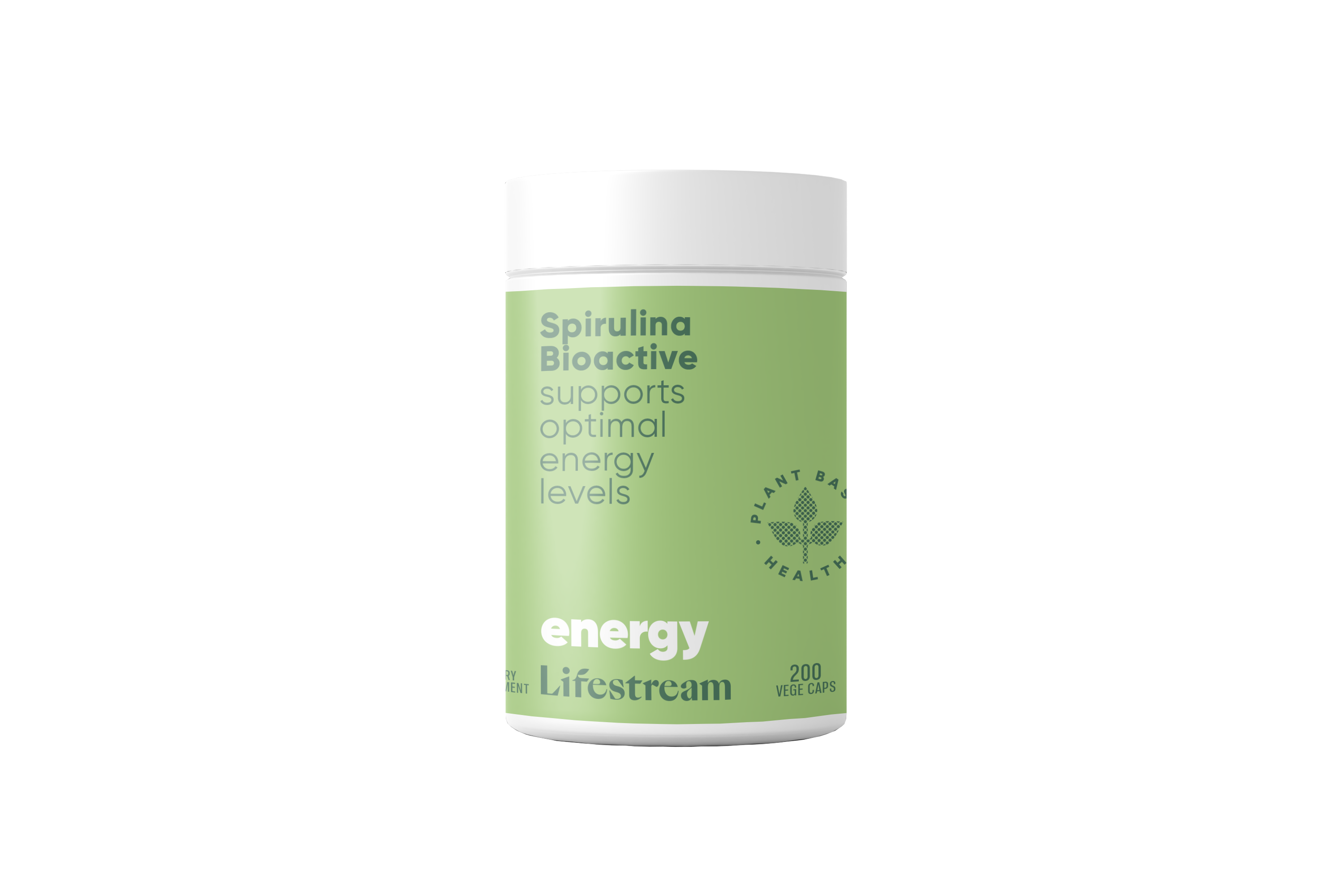 Lifestream
Lifestream Spirulina Balance 200 Tablets
Lifestream Bioactive Spirulina Balance is a nutrient dense superfood that assists with maintaining healthy energy levels and supports optimum immunity.
Additional Information
Ingredients
Precautions
Lifestream Bioactive Spirulina Balance is grown in the deserts of California by the leaders of microalgae research, well away from human habitation to reduce the risk of air pollution and under strictly controlled processes to ensure purity and quality. It is grown in the pure fresh water from the Rocky Mountains of USA, not in seawater. Lifestream Bioactive Spirulina Balance is a powerhouse of nutrients including vitamins, mineral, antioxidants, proteins and co-factors for easy absorption. The plant based nutrients include iron, carotenoids, phycocyanin, chlorophyll, and GLA.
Ingredients (Per Tablet)
Spirulina platens 100%
Caution: If you have a very sensitive digestive system or may be one of the very few people who have an algae spray, please check with your Healthcare Pracitioner before using Lifestream Spirulina.

Note: If you are taking any prescribed medications we recommend you check with your healthcare professional before taking supplements.