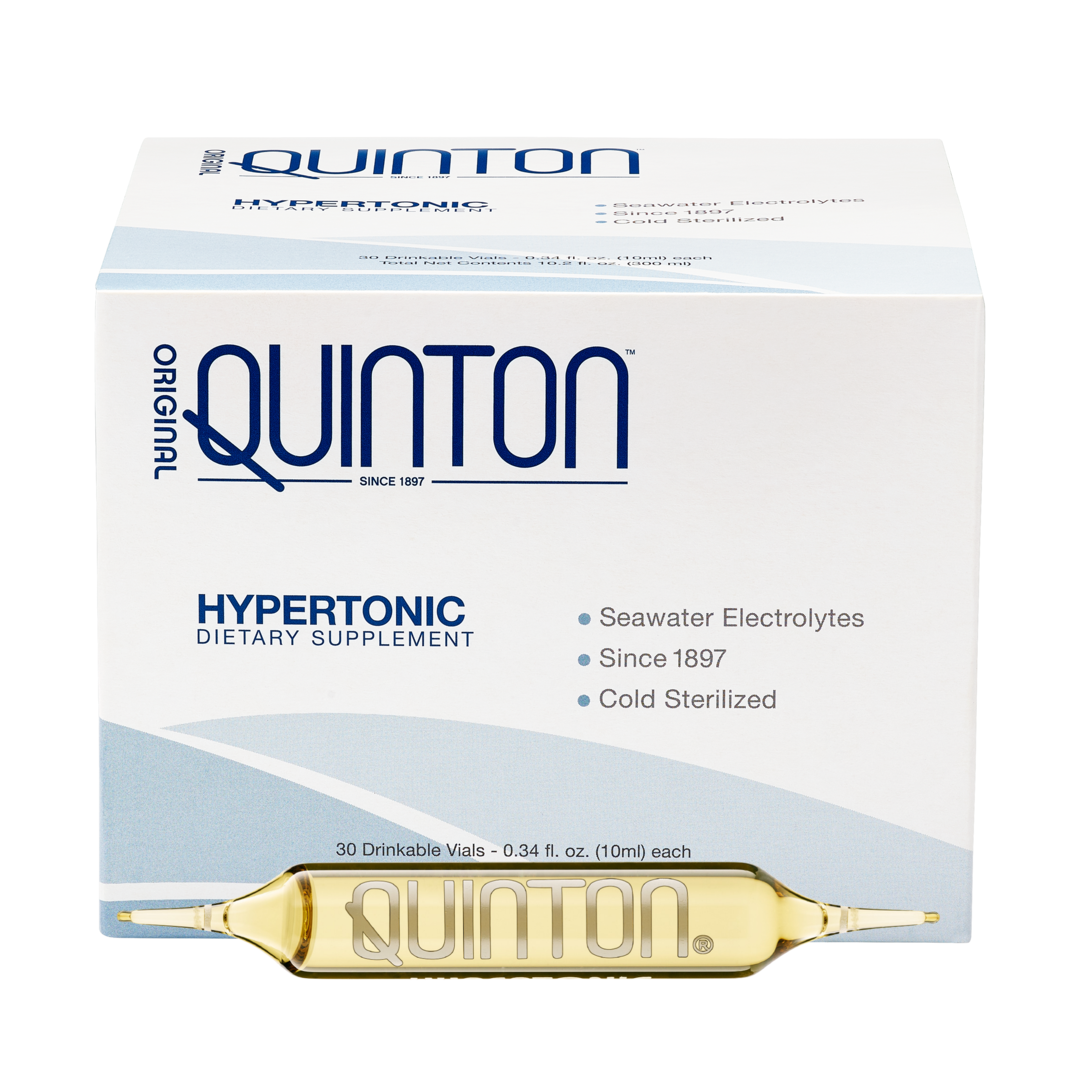 Right Spin Health
Quinton Hypertonic Electrolytes 30 Drinkable Ampoules
Cold sterilized seawater electrolytes
Additional Information
Product Benefits
Ingredients
Dosage
Precautions
Quinton Hypertonic™ is 100% seawater, and is typically used by individuals looking for a revitalizing effect that supports exertion from major physical or mental tasks. Quinton Hypertonic™ offers the minerals needed to support cell renewal and contributes to normal muscle and digestive functions.
• Supports electrolyte balance, normal energy metabolism
• Supports energy levels
• Helps support the body's nervous system and brain function
• Supports protein synthesis and normal muscle function
• Help to support bone and teeth health
• Supports the process of cell division
Quinton Hypertonic™ supports the activation of the body's natural elimination processes supporting a deep body cleanse.
Seawater.

Sodium 102mg
Magnesium 11mg
Drink 1-3 ampules daily on an empty stomach or as recommended by your healthcare professional.
Keep this and all breakable glass out of reach of children. Foillow instructions inside to ensure safety with glass.