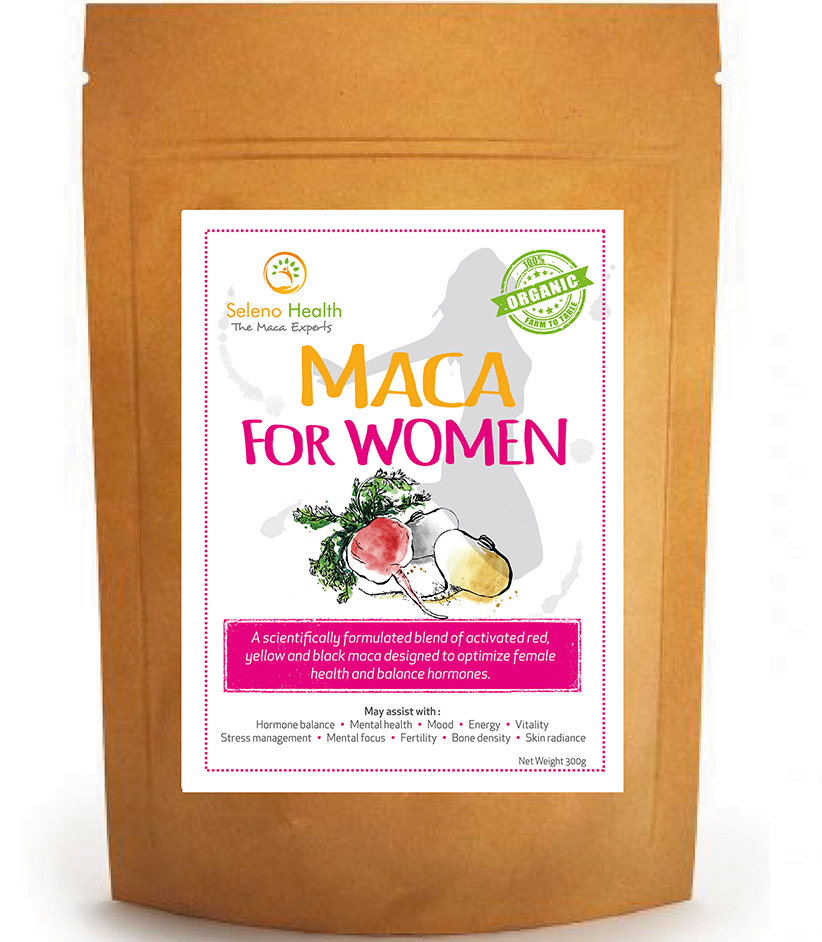 Seleno Health
Seleno Health Maca for Women 300g
Maca for women is a scientific blend of red, yellow and black Maca in ideal ratios to balance female hormones and health.
Additional Information
Product Benefits
Ingredients
Dosage
Ratios of maca colours are determined by analysis of macamide concentrations of the raw ingredients to create a macamide mixture ideal for female hormonal health. Every batch is standardised to ensure macamide potency. The powder is activated (heat-treated) so it can be consumed straight in raw foods or cooked again.
Boost energy and vitality

Balance and harmonise hormones

Improve mood and well-being

Improve mental focus and clarity

Calm and relax the mind

Increase fertility and lidido

Increase bone density

Improve skin quality and radiance
100% organic activated* red, yellow and black Maca powder scientifically formulated to optimise women's health
*High pressure heat treatment for <10 seconds (gelatinised)
*This product DOES NOT contain gelatin (Vegan friendly)
Ideal serving size – 1-1.5 tsp daily.