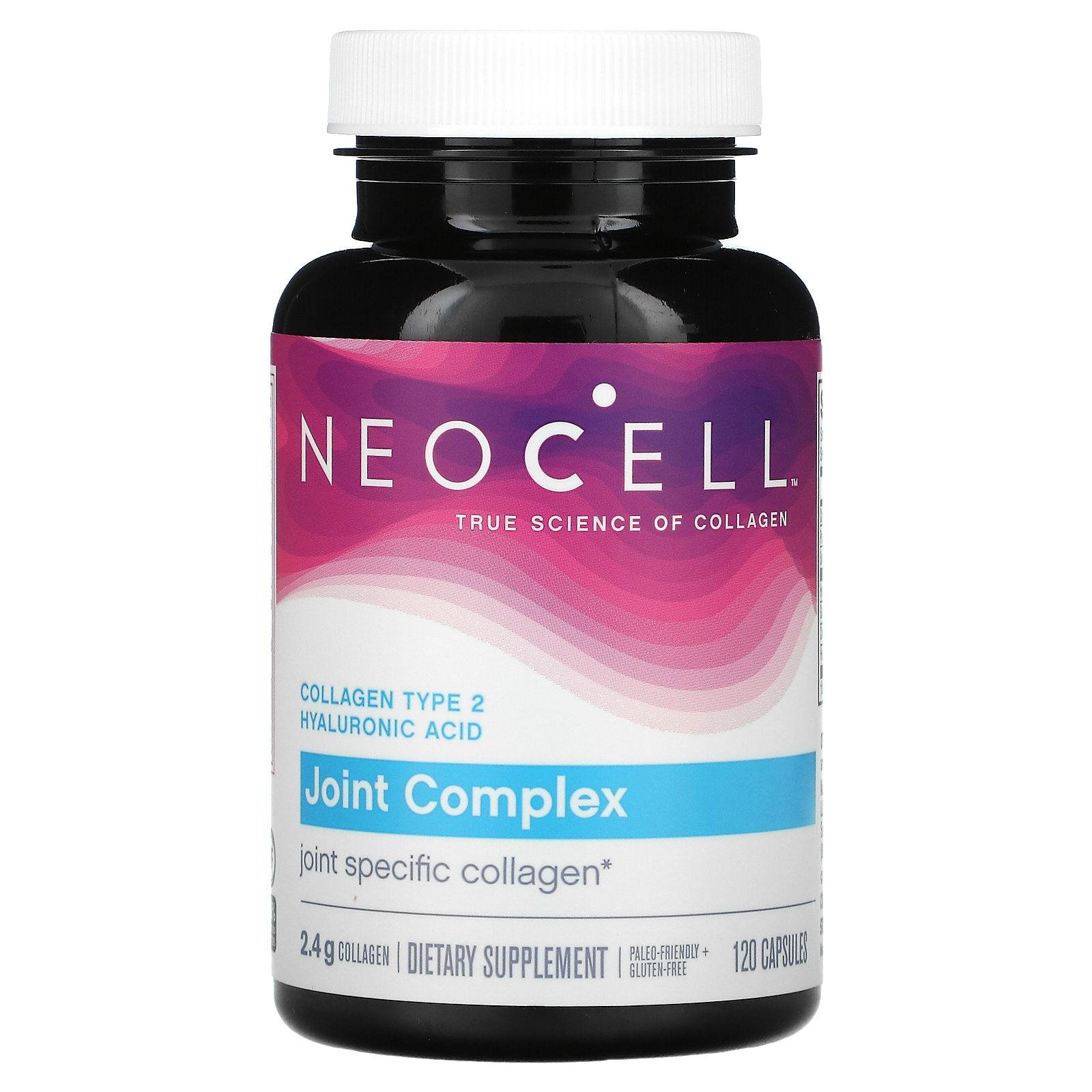 NeoCell
NeoCell Collagen 2 Joint Complex 120 Capsules
Joint specific collagen with hyaluronic acid.
Collagen Type 2 provides essential nutrients for complete joint support.
Additional Information
Product Benefits
Ingredients
Dosage
Precautions
Collagen Type 2 provides essential nutrients for complete joint support. As we age, the body's ability to make the structural protein in cartilage tissue, Collagen Type 2, slows down. This is the protein needed to maintain and rebuild cartilage tissue. NeoCell's Collagen Type 2 is a naturally complete joint supplement that contains glucosamine, chondroitin and hyaluronic acid which are key components of supporting and maintaining healthy joint function.

Scientific studies show that more than 90% of the collagen found in the body is Collagen Type 1&3. The protein composition consists of nineteen amino acids responsible for the growth and maintenance of the body with unusually high percentages of glycine, proline, and hydroxyproline, which are all found in the skin and muscle. Collagen Type 2 protein consists of eighteen amino acids, which amino acid profiles parallel the profile of the joint cartilage. Collagen Type 1&3 and Collagen Type 2 should not be combined due the types having different amino acid profiles. If taken together, the two proteins will bind and form a complete protein and the body will not recognize it as collagen. It is recommended that if you want to take both sources of collagen protein, it should be done at least an hour apart.
Supports joint comfort and mobility
May help with joint swelling
Synovial fluid for joint cushioning
Each 4 Capsules Contains:
Sternal Chicken Collagen 2,400mg
(Chicken collagen Type 2 protein containing: Hyaluronic Acid, Glucosamine and Chondroitin).
Protein (from collagen) 2,400mg
Sodium 1mg
As a dietary supplement, take four (4) to six (6) capsules daily with six (6) ounces of orange juice or vitamin C drink, preferably in the morning on an empty stomach. Wait 20 minutes before eating.
Warning: If you are pregnant, nursing, or have a medical condition, consult your physician before using this product. KEEP OUT OF REACH OF CHILDREN.