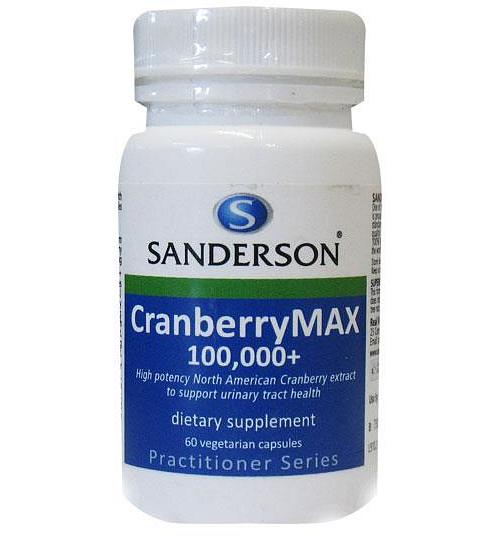 Sanderson
Sanderson CranberryMax 60 Capsules
High potency North American Cranberry extract to support urinary tract health
Ingredients
Dosage
Precautions
66.7mg Standardized North American Cranberry (Vaccinum hacrocarpon) 600:1 extract equiv to fresh Cranberry fruit................>100,000mg
To maintain urinary tract health take 1 capsule daily with food or as prescribed. In case of UTI increase dose to 1-2 capsules twice daily with food.
If UTI symptoms persist or worsen see your medical professional.
Blood in the urine warrants immediate attention.
No not use if you have kidney disease.