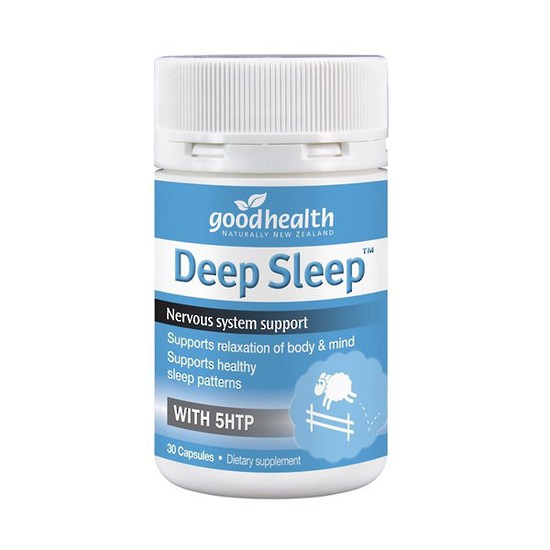 Good Health
Good Health Deep Sleep 30 Capsules
Good Health Deep Sleep contains a plant derived extract of 5HTP providing the precursor to serotonin, the body's natural sleep inducer. Also included are the herbs Passionflower, Californian Poppy and Jamaican Dogwood to effectively support the nervous system and aid normal sleep patterns.
Product Benefits
Ingredients
Dosage
Precautions
Relaxation of the mind and body
Supporting healthy sleeping patterns
Helping to induce sleep
Relaxation of the nervous system
Supporting the body in times of stress
Contains plant derived 5HTP Supports healthy sleep patterns
(Per Capsule) Herbal extracts equivalent to dry: Griffonia simplicifolia (5HTP) 50mg, Passiflora incarnata (Passion Flower) 750mg, Eschscholtzia california (Californian Poppy) 200mg, Piscidia piscipula (Jamaican Dogwood) 50mg, Vitamins and minerals: Magnesium Oxide (Equiv. Magnesium 30mg) 50mg, Pyridoxine Hydrochloride (Vitamin B6) 1mg.
Formulated without: Gluten, egg, dairy, soy, wheat, artificial flavours, artificial sweeteners or artificial colours.
Adults: Take 1 to 3 capsules, 1 hour prior to retiring or as professionally advised.
Precautions: Pregnancy and breastfeeding.Do not take with sleeping medication or anti-depressant medication.