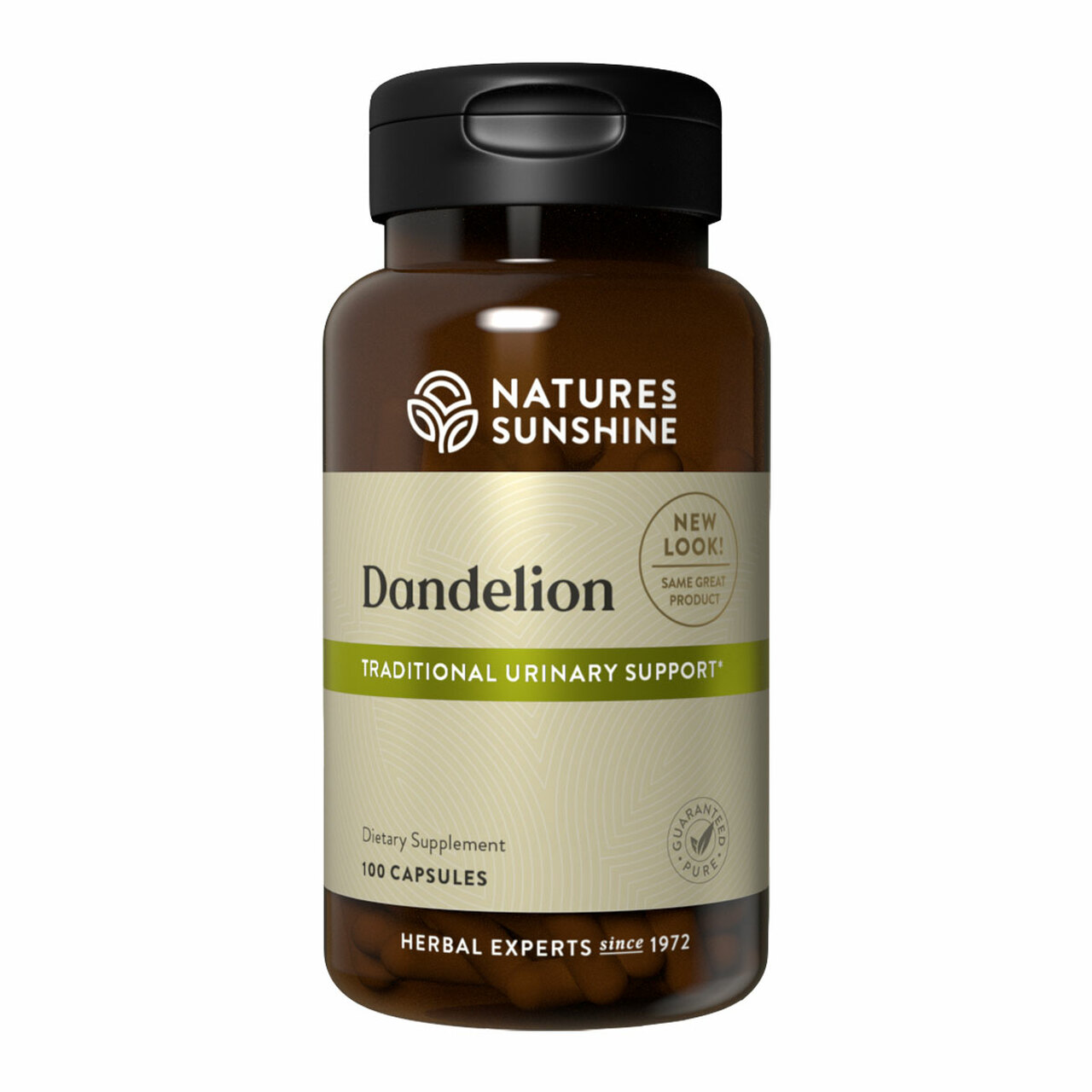 Nature's Sunshine
Natures Sunshine Dandelion 100 Capsules
The Dandelion plant has been used in Chinese and European cultures for centuries for liver support. Today, studies have confirmed this common garden weed contains vitamins, minerals, protein, pectins, and other catalytic substances which help the cleansing actions of the liver, kidneys and gallbladder.
Dandelion contains enzyme like compounds which assist cell metabolism, bile secretion in the liver and the glands associated with healthy digestive function.
Product Benefits
Ingredients
Dosage
Supports healthy digestion
Liver, gallbladder health
Per 2 capsules
Dandelion Root (Taraxacum officinale) 920 mg
Adults: Take 2 capsules with a meal twice daily.