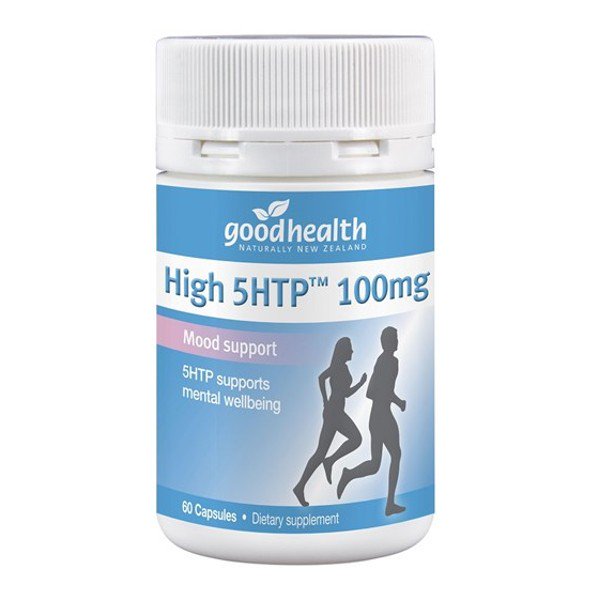 Good Health
Good Health High 5HTP 100mg 60 Capsules
Why should I take Good Health High 5HTP?Good Health High 5-HTP provides a high, 100mg dose of plant derived 5-HTP per capsule.
Additional Information
Product Benefits
Ingredients
Dosage
Precautions
5-HTP is a precursor to serotonin, which is one of our 'feel good' brain chemicals. In the nervous system, serotonin has an important role in balancing stress levels and appetite, and supporting mental wellbeing and healthy sleep.
Product benefits: Supporting mental wellbeing - low moods, stress, anxiety, Supporting premenstrual emotional health, Supporting poor sleeping habits.
Product features:Helps to manage carbohydrate cravings and emotional eating
Ingredients: (per capsule) 5HTP (Extracted from Griffonia simplicifolia seed) 100mg
Formulated without: Gluten, egg, dairy, soy, wheat, artificial flavours, artificial sweeteners or artificial colours.
Adults: Take 1 to 3 capsules daily or as professionally advised
Not suitable for children or during pregnancy or breastfeeding.
Should not be taken with prescription sleep medication, Parkinson's medication or anti-depressants.