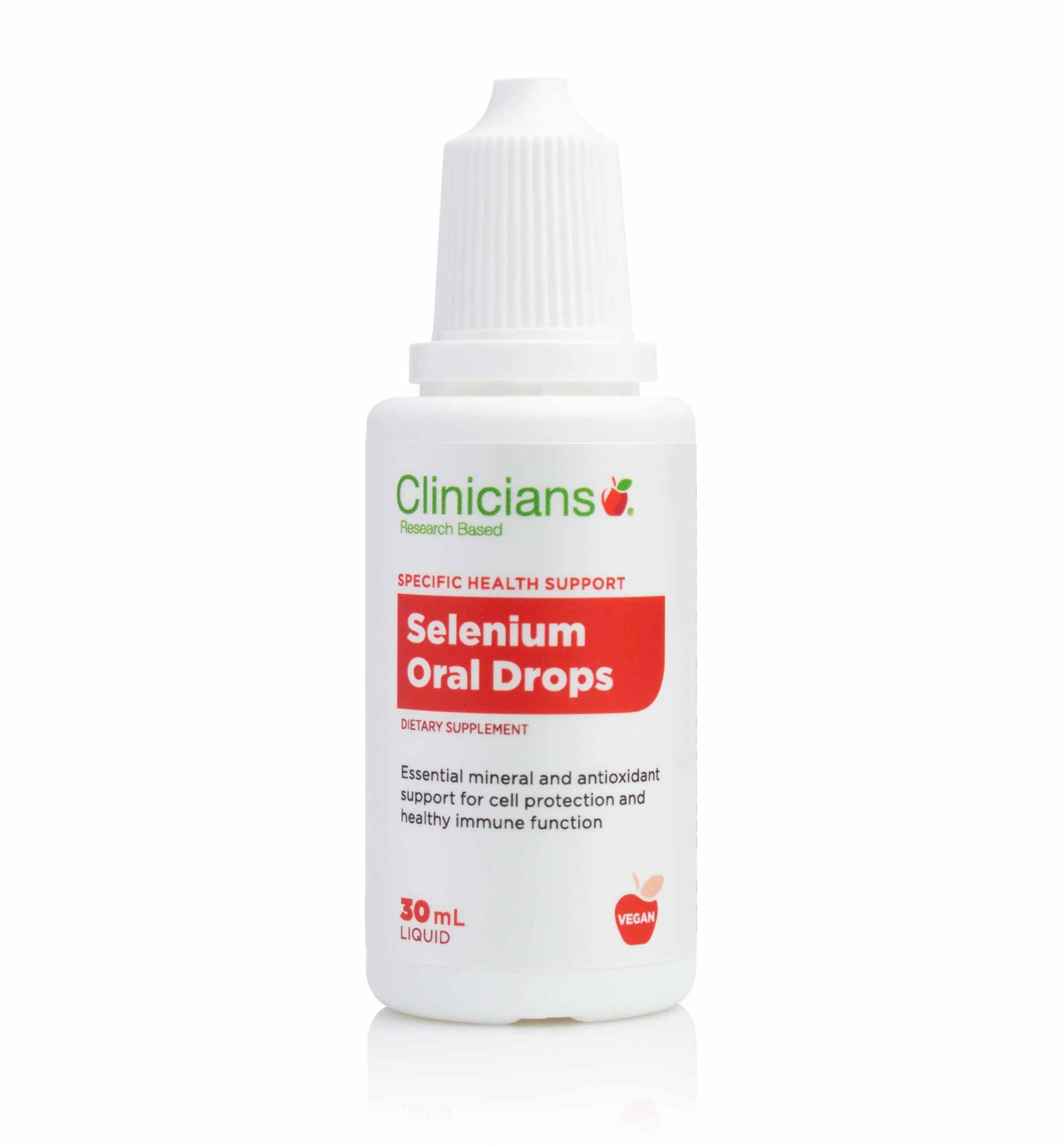 Clinicians
Clinicians Selenium Oral Drops 30ml
Easy to take selenium drops providing antioxidant support and healthy immunity.
Additional Information
Product Benefits
Ingredients
Dosage
Precautions
Unique and high potency Selenium in liquid form for enhanced absorption. Oral drops are easy to use and cost effective. Selenium is used to create enzymes used by the liver to support the removal of free radicals. It is essential to the body for the production of thyroid hormones. It is also one of the first minerals to be used by the immune system to support immune defence.
Support for those with low selenium levels. Individuals at risk are smokers, regular alcohol consumers and those not getting enough from their diets. New Zealand soils are low in selenium.
Supports the body with immunity and antioxidant protection
Suitable for those who prefer drops and need a variable level.
Active Ingredients in 1 drop:

Ingredients Strength Units
Selenium (from sodium selenate) 50 mcg
Also contains: Purified water, citric acid, sodium citrate and potassium sorbate.

No Added: Gluten, dairy, yeast, sugar, artificial colours, sweeteners, flavours or preservatives.
Adults: Take 3 drops daily. Do not exceed this dosage.
Drug Interactions:

Vitamin C, Vitamin E, Taurine These nutrients may support the way in which selenium is used in the body. This represents a positive interaction.
Corticosteroids, Oral contraceptives, Valproic acid These medications may lead to decreased levels of selenium in the body.

Selenium toxicity has only been reported for levels exceeding 1000mcg per day over extended periods of time. Do not exceed the recommended daily levels (150mcg) unless under supervision of a health professional.

Clinicians Selenium Oral Drops are suitable to take during these times under health professional supervision to ensure appropriate levels.