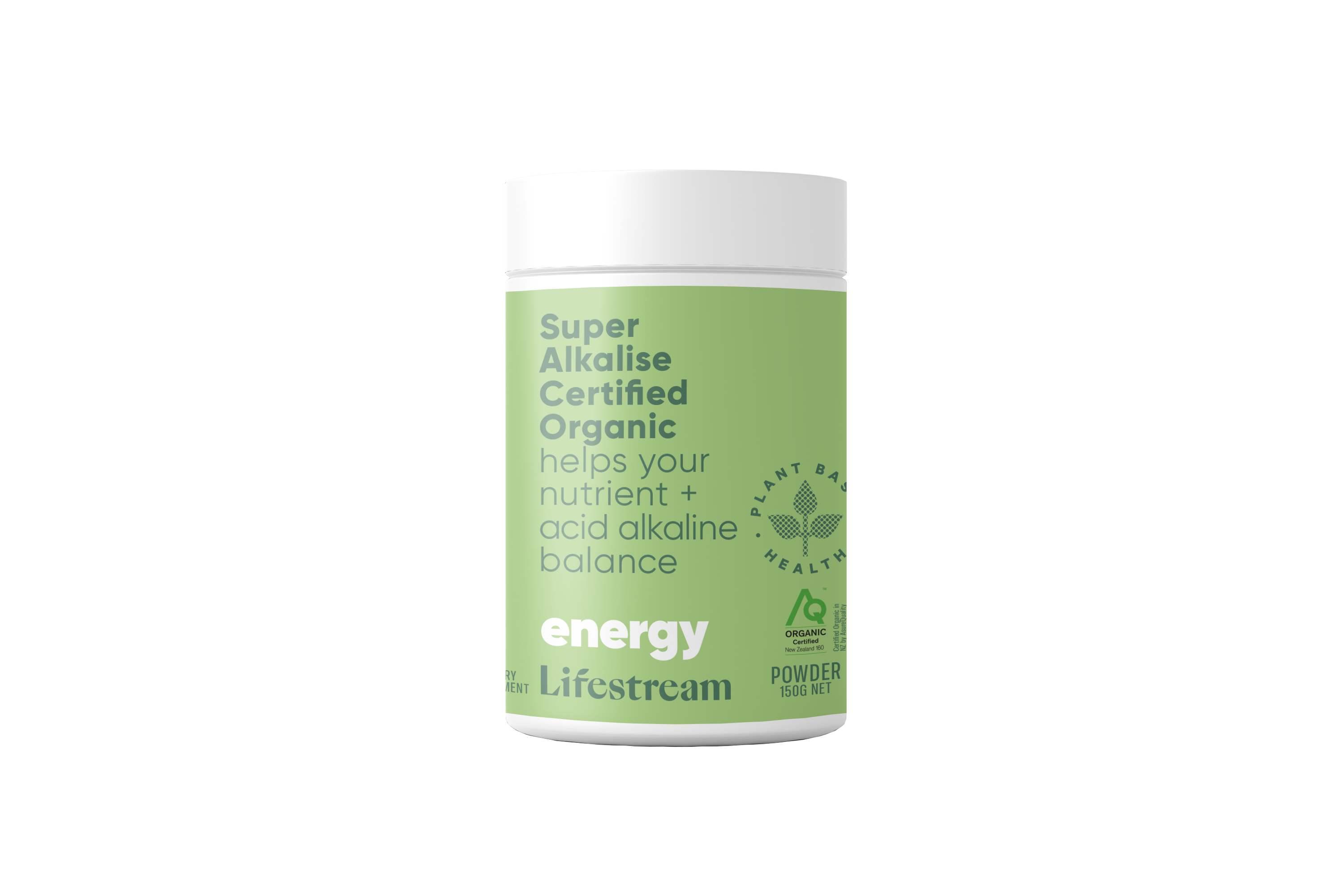 Lifestream
Lifestream Super Alkalise 150g
Super Alkalise is a blend of Certified Organic Barley Grass and Wheat Grass, grown in the full sunshine of the Canterbury plains in the South Island of New Zealand. It is rich with all the minerals and goodness of pure and clean soil, unpolluted air and saturated with high UV light. The premium quality of Super Alkalise is highlighted by the rich chlorophyll content which is an indicator for the organic growing practices and gentle processing.
Product Benefits
Ingredients
Dosage
Precautions
Maintains alkaline/acid balance and a healthy digestive system
A natural detoxification
Fibre for bowel health
Bone/joint/muscle health
Healthy immunity and healthy aging with antioxidants
Anti-inflammatory
100% NZ product, certified organic by AsureQuality NZ. A 50/50 blend of Organic Barley Grass Powder and Organic Wheat Grass Powder.
Vegetarian/Vegan, no GM materials. Gluten, Dairy and Animal Free. No artificial additives, fillers, preservatives, colours or flavours. Contains natural forms of vitamins only. No synthetic vitamins or minerals
Adults: take one rounded teaspoon daily with food or in a smoothie. More can be taken as desired.
Note: If you are taking any prescribed medications we recommend you check with your healthcare professional before taking supplements.
Keep out of reach of Children. Store below 30C