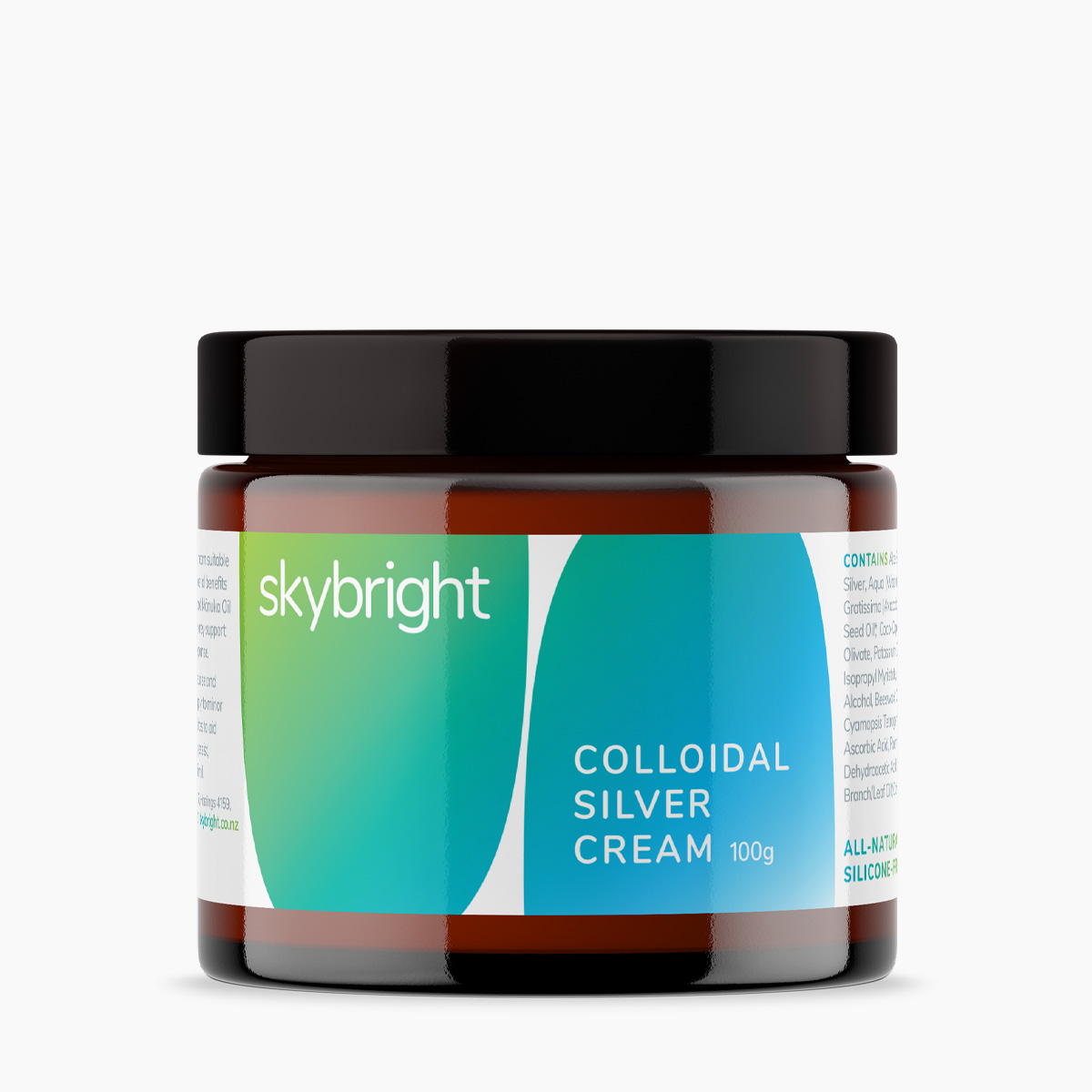 Skybright
Skybright Colloidal Silver Cream 100g
Skybright Colloidal Silver Cream is a well absorbed, nourishing cream suitable for all skin types. Especially effective for dry, chaffed or irritated skin. The manuka honey used has a UMF (Unique Manuka Factor) of 16+.
Additional Information
Product Benefits
Ingredients
Dosage
Precautions
Colloidal Silver supports the body's immune system and defences for natural healing. The anti-microbial benefits of manuka honey and manuka oil support the body's natural response. The blend of emollient and nourishing natural vegetable oils are absorbed quickly, leaving skin feeling hydrated and revitalised.
Provides an anti-microbial shield to protect skin
Also contains manuka honey for further protection
Great for most skin conditions
Water
Colloidal silver
Silicon (silica)
Jojoba oil
Avocado oil
Glycerin
Manuka honey (umf 16+)
Citrus seed extract
Manuka oil
Use on dry, chafed or broken skin to help heal and revitalise cuts, insect bites and minor burns
If symptoms persist see your healthcare professional