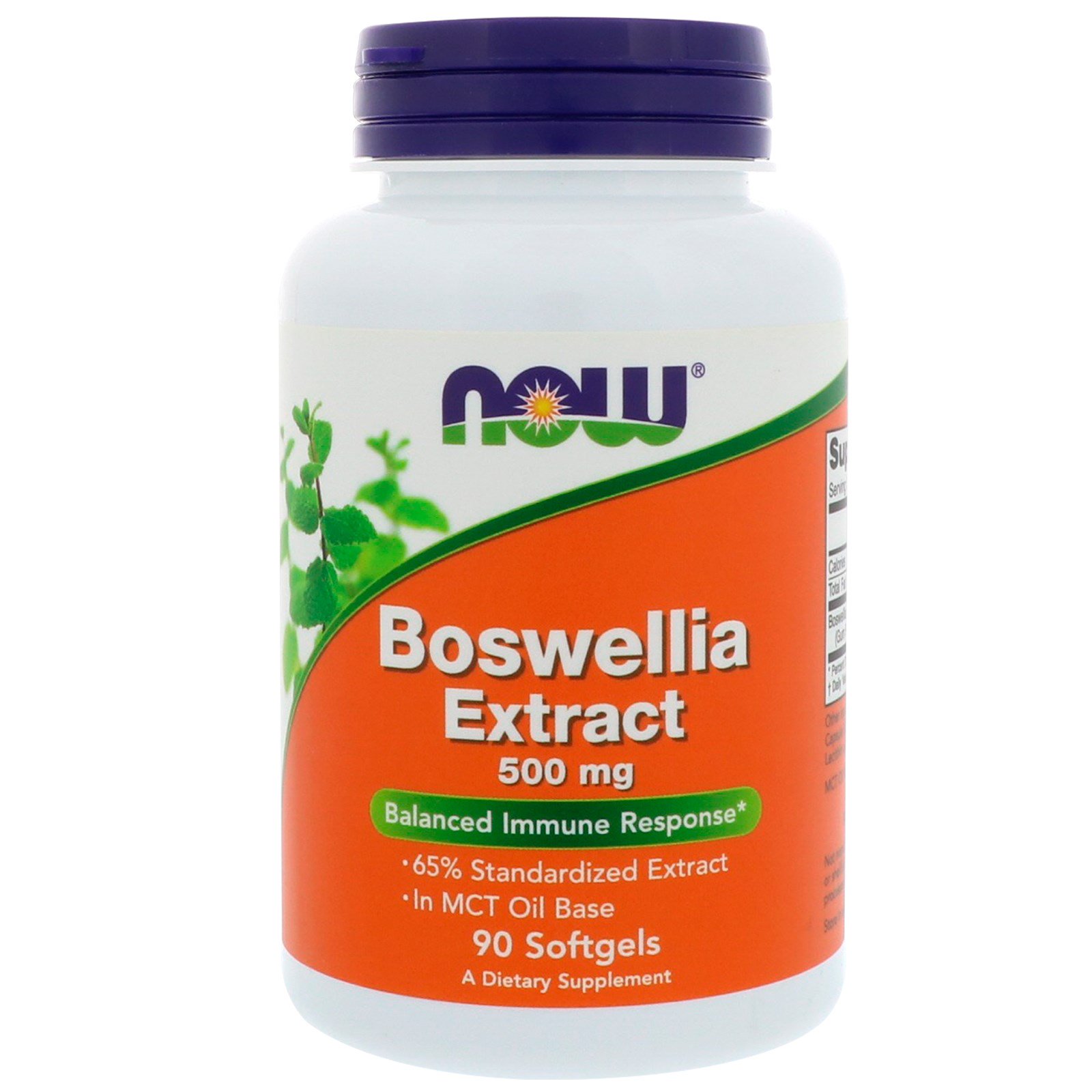 NOW
Now Boswellia Extract 500mg 90 Softgels
NOW® Boswellia Extract is a standardized extract of Boswellia serrata, also known as Frankincense, a resinous botanical that has been used for centuries by traditional Ayurvedic herbalists. The bioactive constituents of Boswellia, Boswellic Acids, have been shown in scientific studies to affect key enzymes involved in the maintenance of healthy tissues. Through these mechanisms, Boswellia may help to support the immune system's balanced response to the typical wear and tear of everyday life.
Additional Information
Product Benefits
Ingredients
Dosage
Precautions
Boswellia has shown to be an effective herbal anti-inflammatory, helping to relieve joint pain and improve mobility. Recent research shows that it is effective in relieving aches and pains from arthritis, back pain, gout and fibromyalgia. The boswellic acids have shown to effectively shrink inflamed tissue, increase blood supply to inflamed joints and enhance repair. Boswellic acids possess a similar action to non-steroidal anti-inflammatories but, unlike NSAIDs long-term use of Boswellia has never been shown to lead to gastric irritation or ulceration of the stomach or any adverse effects upon heart rate or blood pressure.
65% Standardized Extract
• In MCT Oil Base
• Supports Anti-inflammatory Action
• Supports Overall Mobility
• Supports Pain Relief
Ingredients (per 1 soft gel) :
Boswellia Extract (Boswellia serrata)
(Gum Resin) (min.65% Organic Acids including Boswellic Acid) 500mg
Total Fat 0.5g
Take 1 soft gel 1 to 2 times daily as needed with food
For adults only. May cause minor, transient GI discomfort. Consult physician if pregnant/nursing, taking medication, or have a medical condition. Keep out of reach of children