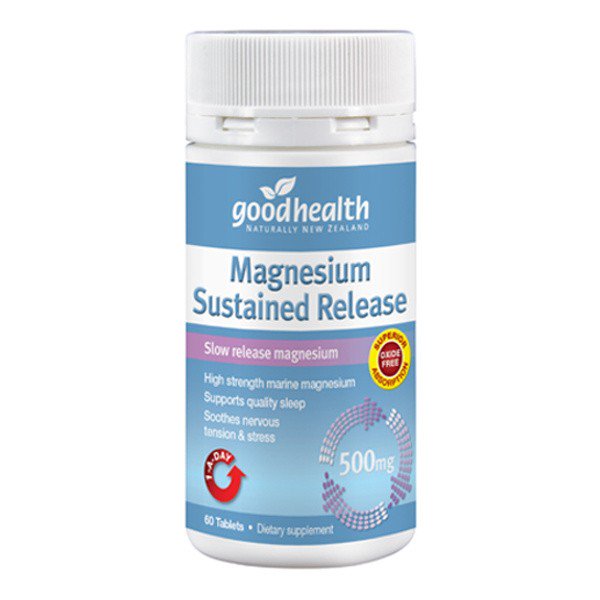 Good Health
Good Health Magnesium Sustained Release 60 Tablets
Why should I take Good Health Sustained Release Magnesium?Magnesium Sustained Release is a unique product, specifically designed to slowly release magnesium in your body over 8 hours, allowing your body to properly absorb and utilize magnesium as it needs it, without any negative digestive effects.
Additional Information
Product Benefits
Ingredients
Dosage
Precautions
Magnesium Sustained Release is a high strength magnesium formula that is made from Aquamin Mg. Aquamin Mg is marine sourced magnesium, derived from seawater and so it naturally contains many other trace minerals too. This natural marine form makes it easily utilised in the body. Magnesium deficiency, Exercise support and recovery, Muscle aches and tension.
Product benefits: Releases slowly over 8 hours for continuous benefits, Supports absorption & activity, No diarrhoea side effects as magnesium slowly pass through GI tract. Ideal for sensitive systems
Ingredients: (per capsule) Aquamin Marine Magnesium Equiv. Magnesium 500mgPyridoxine Hydrochloride (Vitamin B6) 30mgCholecalciferol (Vitamin D3) 150IU
Adults: Take 1 tablet daily or as professionally prescribed
Kidney disease and renal failure- Take 2 hours away from antibiotics.
SAFE to take during pregnancy and breastfeeding