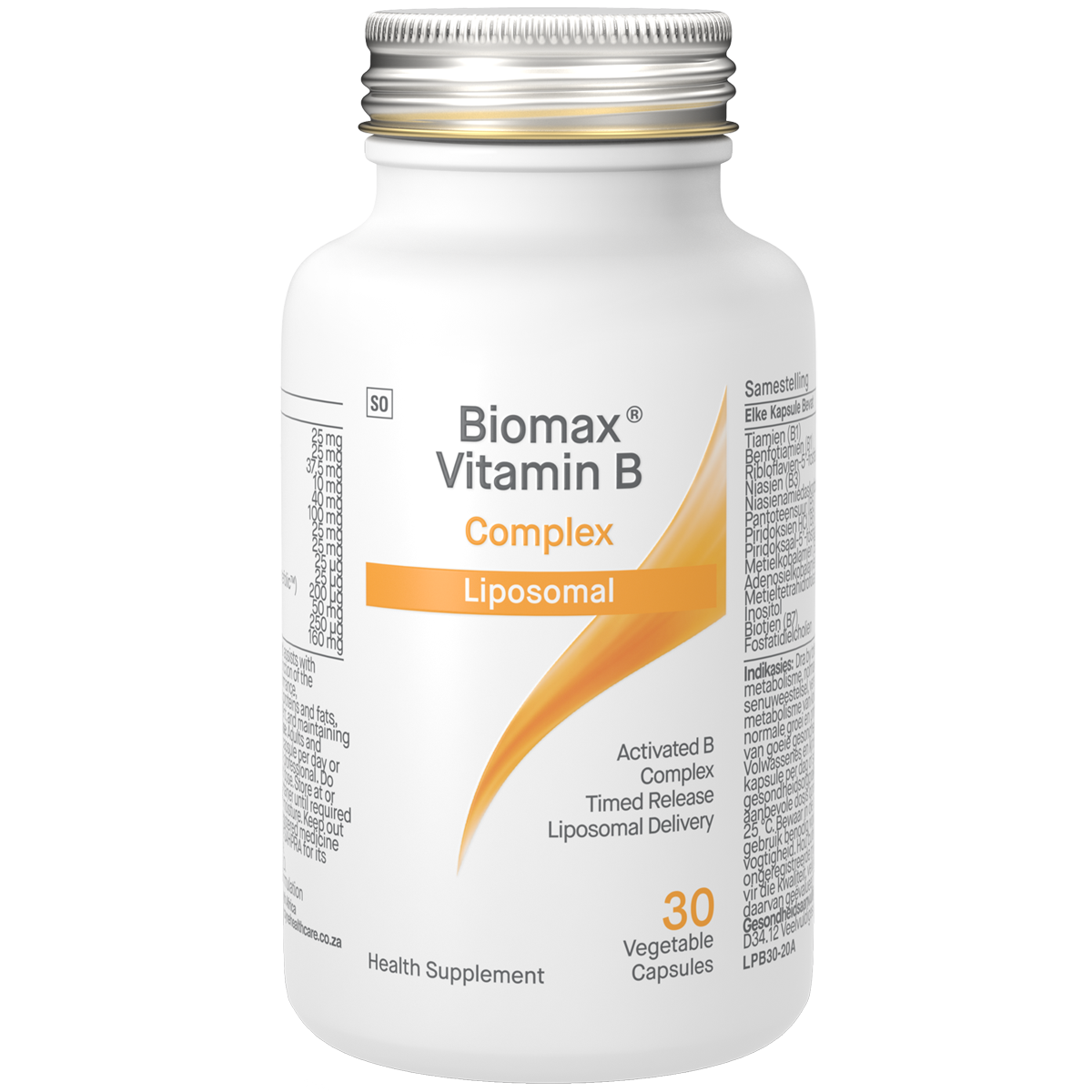 COYNE Healthcare
Coyne Biomax Liposomal Activated B Complex 30 Capsules
Timed release liposomal Vitamin B Complex. Contains the superior active forms of B Vitamins.
Additional Information
Product Benefits
Ingredients
Dosage
Precautions
Contributes to and assists with energy metabolism, normal function of the nervous system, mental performance, metabolism of carbohydrates, proteins and fats, normal growth and development, and maintaining good health.
Suitable for vegetarians
GMO free
Gluten free
Sugar free
No preservatives
Amount per Serving
Thiamine (B1) : 25mg
Benfotiamine (B1) : 25mg
Riboflavin 5'-phosphate (B2) : 37.5mg
Niacin (B3) : 10mg
Niacinaminde ascorbate (B3): 40mg
Pantothenic acid (B5) : 100mg
Pyridoxine HCI (B6) : 25mg
Pyridoxal 5'-phosphate (B6): 25mg
Methylcobalamin (B12) : 25µg
Adenosylcobalamin (B12): 25µg
Methyltetrahyrofolate (Quatrefolic™) : 200µg
Inositol : 50mg
Biotin (B7) : 250µg
Phosphatidylcholine : 160mg
Other Ingredients: Vegetable cellulose (capsule), vegetable stearate.
1 Capsule daily or as directed by your healthcare professional.
Not recommended for use with warfarin.