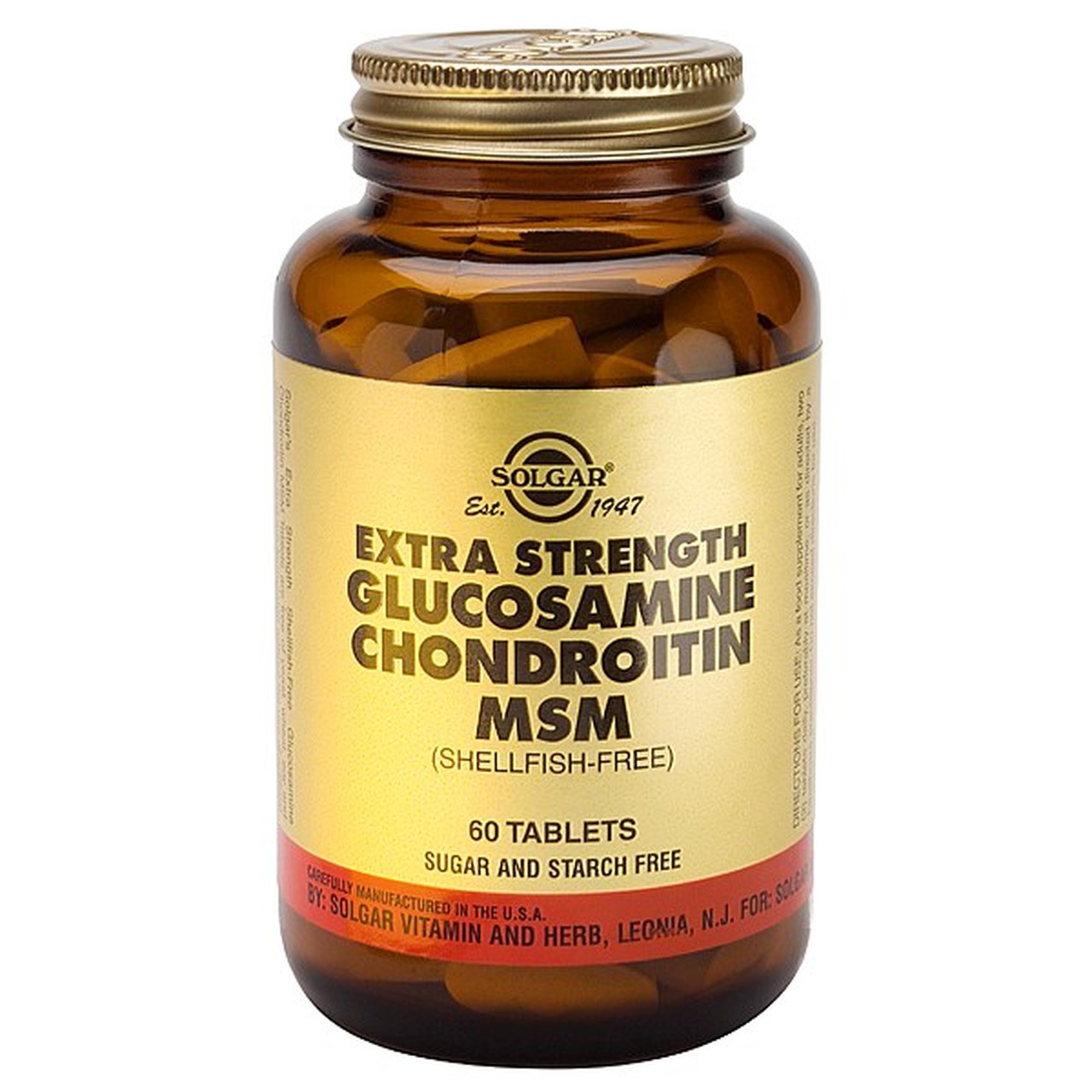 Solgar
Solgar Glucosamine MSM Chondroitin Extra Strength 60 Tablets
Solgar Extra Strength Glucosamine Chondroitin MSM is a high strength shellfish free formulation. These three proven joint nutrients; glucosamine, OptiMSM and Chondroitin support joint health by helping with the nutritional building blocks that supports joints, tendons, ligaments, and skin.
Additional Information
Ingredients
Dosage
Precautions
Glucosamine promotes joint health by helping with the structural material glycoaminoglycans which is supports the strength and integrity of cartilage. MSM is a sulphur compound that is necessary for the collagen/connective tissue and helps keep joints and connective tissue healthy. Chondroitin helps with lubrication that supports the reduction of joint stress following exercise or injury.
Each 2 Tablets Contain:
Shellfish-free Glucosamine Hydrochloride 1500 mg
providing Glucosamine 1245mg
Chondroitin Sulfate Sodium 1200 mg (Bovine)
providing approx. 90mg sodium
MSM (as methylsulfonylmethane) 700 mg

Also contains: Vegetable stearic acid, silicon dioxide,vegetable magnesium stearate,
cellulose gum, hydroxypropylmethyl cellulose, vegetable glycerin.
As a food supplement for adults, take two (2) tablets daily, preferably at mealtime, or as directed by a healthcare practitioner.
Caution with warfarin (due to MSM content).