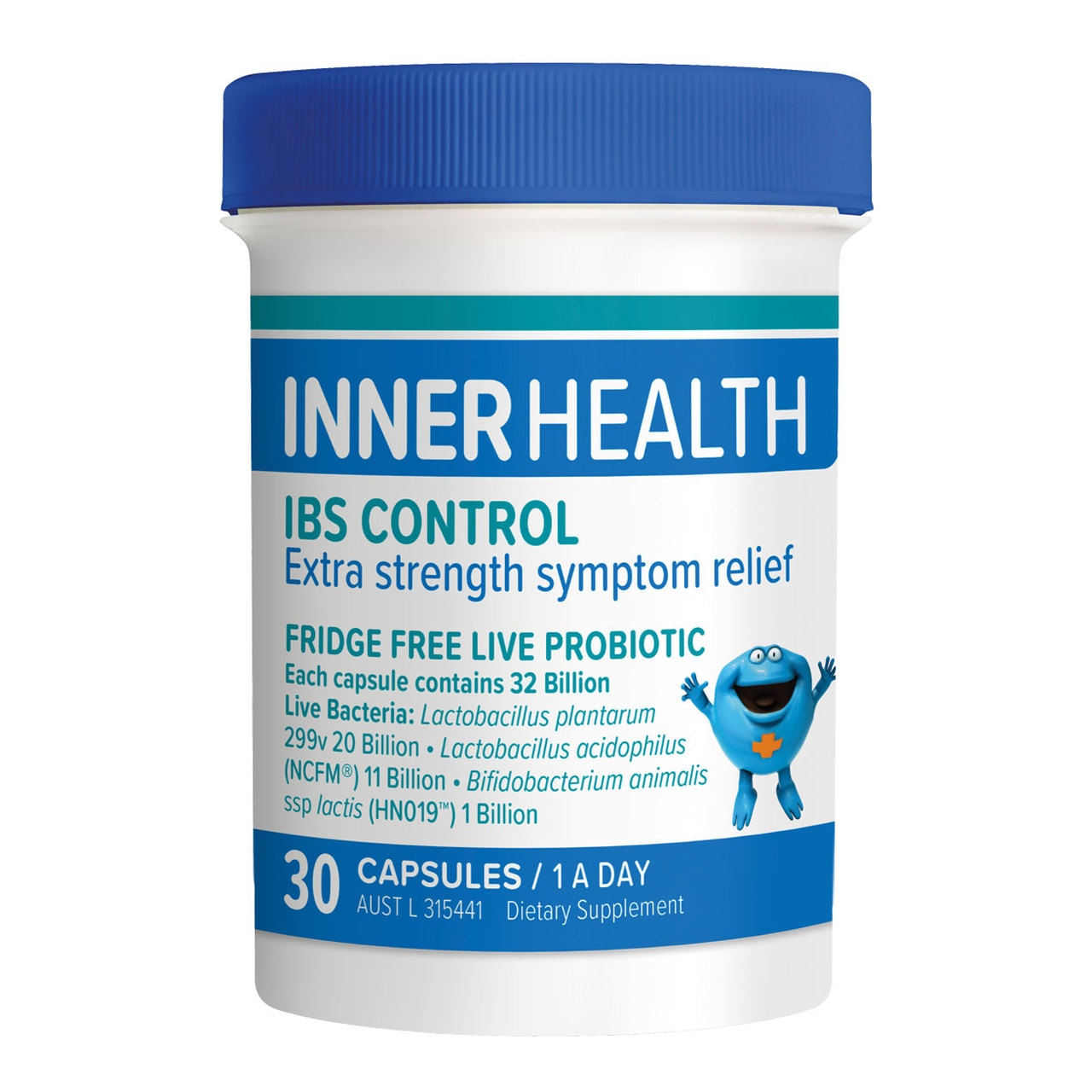 Inner Health
Inner Health IB Control 30 Capsules
Inner Health IB Control contains a proprietary strain of Lactobacillus plantarum, and may support bowel comfort.
Lactobacillus plantarum (Lp299v), has been extensively researched and is widely used in Europe for the support of IBS.
Product Benefits
Ingredients
Dosage
Precautions
IB Control may:
Help support comfort in the bowel
Help support normal bowel function
Promote healthy digestion
Support healthy levels of beneficial bacteria
Each capsule contains 32 Billion Live Bacteria:
Lactobacillus plantarum 299v 20 Billion
Lactobacillus acidophilus (NCFM®) 11 Billion
Bifidobacterium animalis spp lactis (HN019™) 1 Billion
Adults: Take 1 capsule daily.
For more severe cases, take 1 capsule twice daily.
Gluten Free, Dairy Free, FODMAP friendly.
No added artificial flavouring, colouring or preservatives.
Free from gluten, wheat, dairy, lactose, eggs and nuts.
Store below 25°C.
Refrigeration not required.