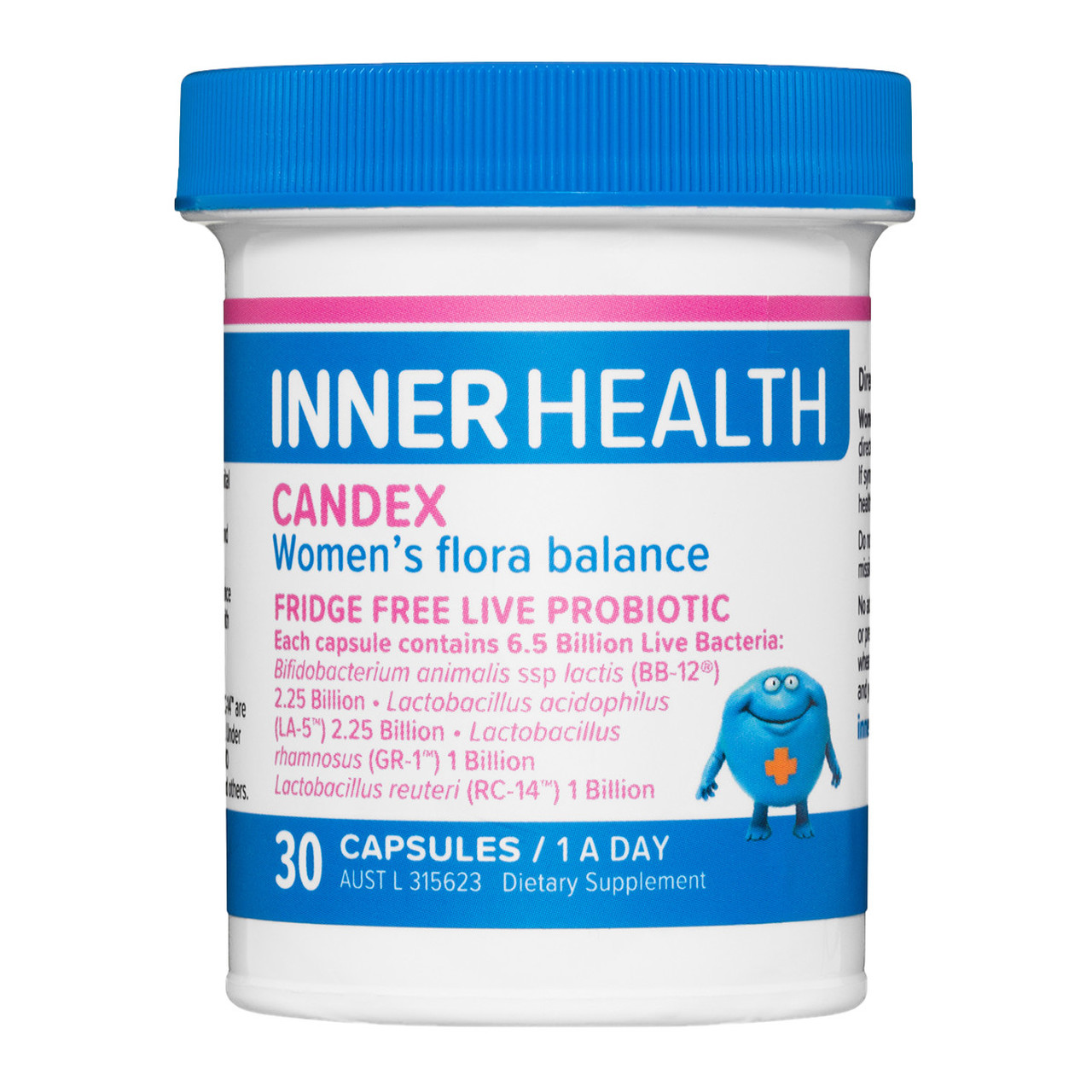 Inner Health
Inner Health Candex 30 Capsules
Inner Health Candex may:
Support healthy urogenital and vaginal flora
Support maintenance of urinary tract and vaginal health
Support maintenance of a healthy balance of bacteria and yeast with probiotics native to the female urogenital tract
Ingredients
Dosage
Precautions
Each capsule contains:
6.5 Billion Live Bacteria
Bifidobacterium animalis ssp lactis (BB-12®) 2.25 Billion
Lactobacillus acidophilus (LA-5™) 2.25 Billion
Lactobacillus rhamnosus (GR-1™) 1 Billion
Lactobacillus reuteri (RC-14™) 1 Billion
Always read the label.
Follow the directions for use.
If symptoms persist, talk to your health professional.
No added artificial flavouring, colouring or preservatives.
Free from gluten, wheat, dairy, lactose, eggs, nuts and yeast.
Store below 25°C.
Refrigeration not require.