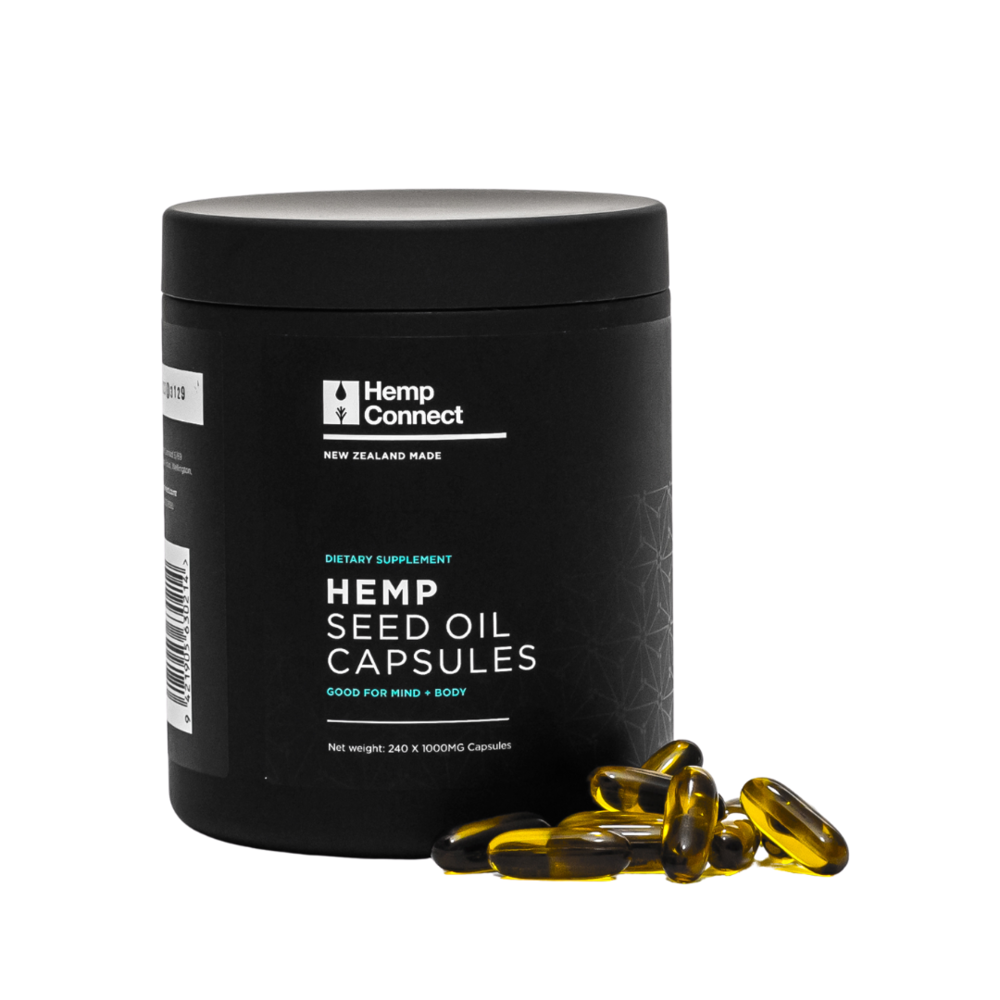 Hemp Connect
Hemp Connect Hempseed Oil 240 Capsules
New Zealand made hemp seed capsules, rich in Omegas 3 & 6.
Additional Information
Product Benefits
Dosage
Hemp Connect Hemp Seed Oil Capsules are filled with a smooth oil which is slowly cold pressed, filtered and encapsulated in New Zealand. The translucent green oil contains over 75% essential fatty acids , with the perfect ratio of Omega-3 and Omega 6 (1:3) and containing the anti-inflammatory Omega 6 GLA. Hemp Seed Oil is also popular in cosmetics as it is non-comedogenic does not clog pores), emollient, natural and clean label.
Anti-Inflammatory GLA

Stabilises blood sugar levels

New Zealand Grown Hemp Seed Oil

New Zealand Made

Nourishes skin, hair and joints

Helps maintain cholesterol levels

Lots of vitamins and minerals
This translucent green oil has a light nutty flavour and buttery undertones making it the perfect addition to both sweet and savoury for a flavoursome supplement hit. Drizzle Hemp Seed Oil over your dips, salads, pastas, stews, soups, dressing and even in smoothies and sweet treats.