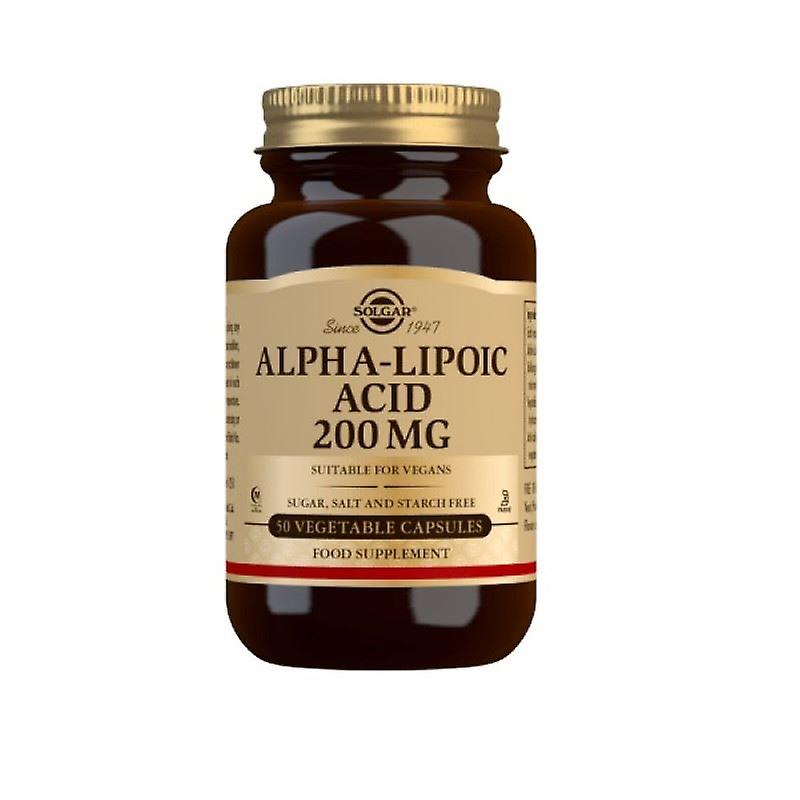 Solgar
Solgar Alpha Lipoic Acid 200mg 50 Vegetable Capsules
Solgar Alpha Lipoic Acid is a coenzyme and a powerful antioxidant. It is referred to as the universal antioxidant because it is water and fat soluble, enabling it to function in both the membrane and aqueous parts of cells, to help fight cell damaging free radicals in the body.
Additional Information
Product Benefits
Ingredients
Dosage
Precautions
Solgar Alpha Lipoic Acid is also beneficial for liver health, and helps to revitalize the underlying structure of the skin so it can look healthier and more radiant.
Alpha Lipoic Acid supports the regeneration of glutathione, one of the body's primary antioxidants and helps to recycle glutathione, Vitamin C and E, and Coenzyme Q10. Alpha Lipoic Acid helps supports a healthy nervous system, skin, heavy metal detoxification, a healthy blood sugar balance, cardiovascular system and supports memory and cognition
As a dietary supplement for adults, take one (1) vegetable capsule daily, preferably at mealtime, or as directed by a healthcare practitioner.
If you are pregnant, nursing, taking any medication or have a medical condition, please consult your healthcare practitioner before taking any dietary supplement.