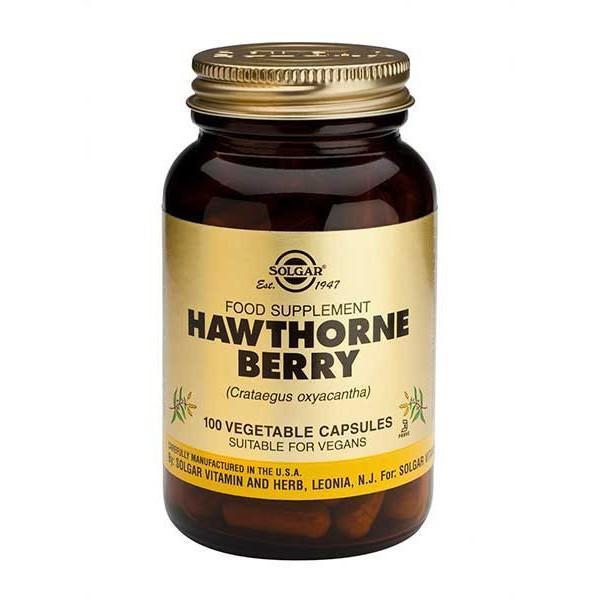 Solgar
Solgar Hawthorne Berry 100 Vegetable Capsules
High quality Hawthorne Berry for cardiovascular support. Hawthorne Berry has been shown to have tonic effects on the heart, circulation and blood vessels and is also a protective antioxidant.
Additional Information
Ingredients
Dosage
Precautions
Cardiovascular support
Healthy circulation
High quality herbal extract
Vegan friendly

Hawthorne Berry Extract 35mg
Raw Hawthorne Berry Powder 434mg



Free of: Sugar, Salt, Yeast, Wheat, Soy, Gluten and Dairy Products and is formulated without the use of Artificial Preservatives, Flavours or Colours.
As a food supplement for adults, one (1) Vegetable Capsules daily, preferably at mealtime, or as directed by a healthcare practitioner.
If you are pregnant, nursing, taking any medication or have a medical condition, please consult your healthcare practitioner before taking this product.