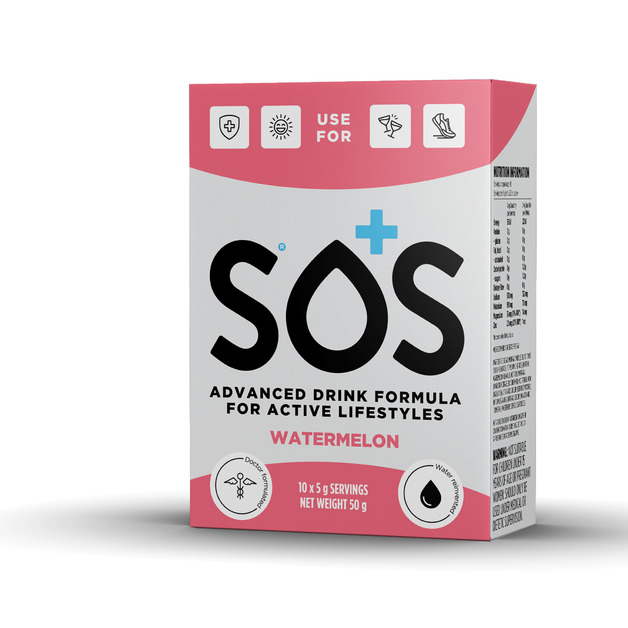 SOS Hydration
SOS Hydration Watermelon 10 Sachets
SOS Rehydrate is as effective as an IV drip but in an easily drinkable form. The SOS formula allows your body to absorb three times more water than drinking water alone.
Additional Information
Ingredients
Dosage
With three times more electrolytes than your average sports drink, SOS hits exactly the right balance between sodium and water to stop dehydration in its tracks. Using the best of medical science, SOS combats tiredness, fatigue from dehydration, it supports peak physical and mental performance, recovery from illness, jetlag and that naughty big night out.
It's low in calories and low in sugar, SOS quickly provides your body with everything you need for optimum hydration. In other words, SOS helps you work, exercise and play at the top of your game by increasing hydration, focus and stamina.
Try it once — you'll never look back.
Organic Cane Sugar, Mineral Salts (Sodium Chloride, Sodium Cirtrate, Potassium Chloride), Minerals: Magnesium Citrate, Zinc Sulphate) Organic Dextrose, Natural Flavour, Natural Colour, Acidity Regulator (Malic Acid), Sweetener (Steviol Glycosides), Osmolarity 230mOsm/L
Mix one sachet with 300ml of water.