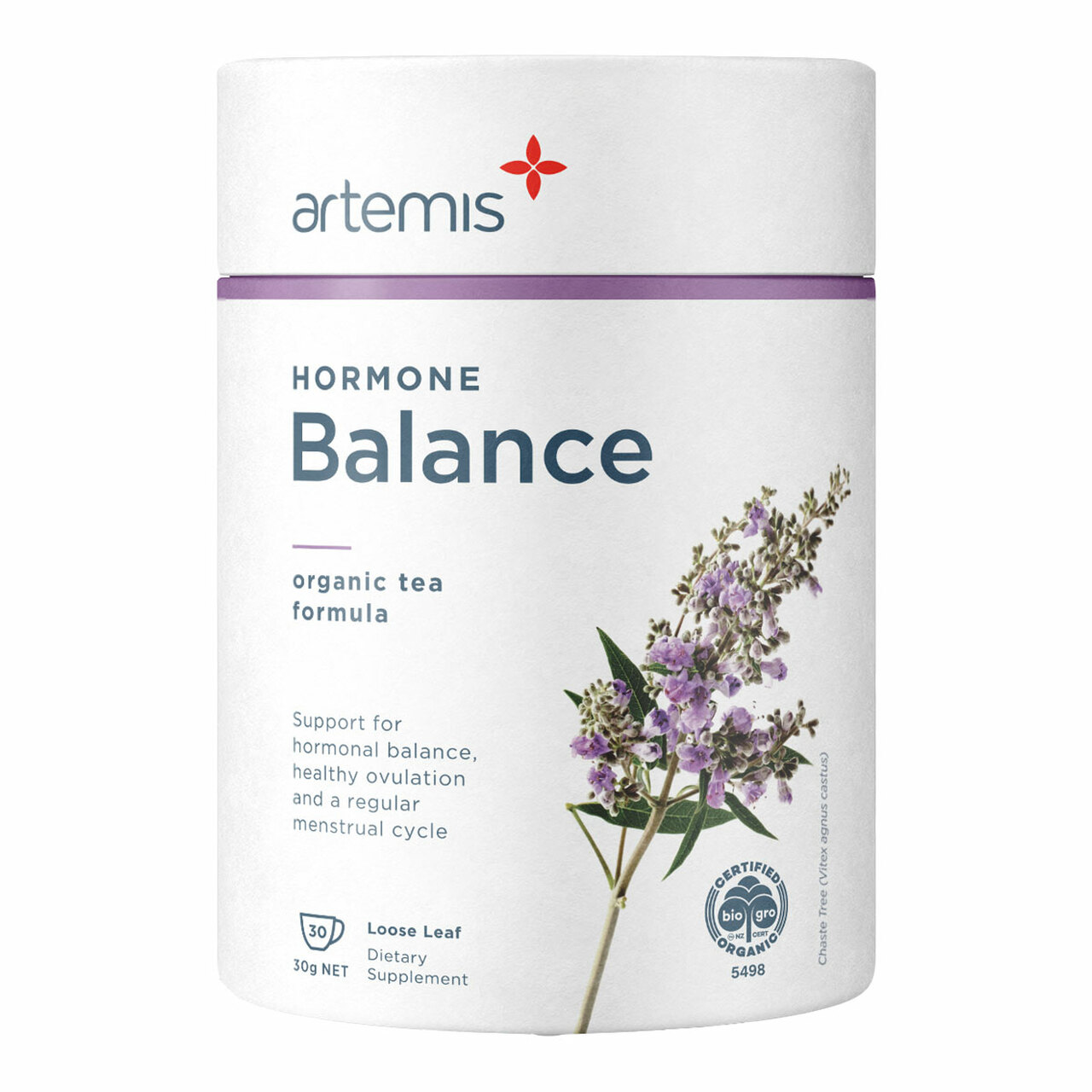 Artemis
Artemis Hormone Balance Tea 30g
Support for hormonal balance & healthy ovulation
Support for a regular menstrual cycle
Supports premenstrual & menstrual comfort
Nourishes & supports a healthy endometrium
Additional Information
Ingredients
Dosage
Precautions
Artemis Hormone Balance Tea formula is specifically for women in their reproductive years to support balance for the hormones involved in supporting a regular menstrual cycle and optimal fertility, and to support premenstrual and menstrual comfort.
Hormone Balance also contains key nutrients to nourish the endometrium and prepare it for conception. A wonderful natural option for teenage girls, for women coming off the pill, or for women trying to conceive.
Take Hormone Balance tea formula, your daily dose of wellness, to support a healthy menstrual cycle and optimal fertility.
Made only with certified organic herbs, this product is formulated with care by Health Scientist and Registered Medical Herbalist, Dr Sandra Clair (PhD Health Sciences).
Each dose contains 1000mg of certified organic loose herbs of:
Chaste tree
Calendula
Cinnamon
Peppermint
Raspberry leaf
Yarrow
Suitable for adolescents and adults
Suitable for breastfeeding women
Use: 1 level teaspoon (1000mg) per cup (150ml) and infuse with boiling water for 5-10 mins. Repeat up to 3x daily.
Always read the label and use as directed.
If symptoms persist see your health professional.
At the recommended dosage no known herb-drug interaction recorded.
Do not take if allergic to any ingredient.
Close tightly and keep away from heat and moisture.
Outer packaging is 100% cardboard and kerbside recyclable.