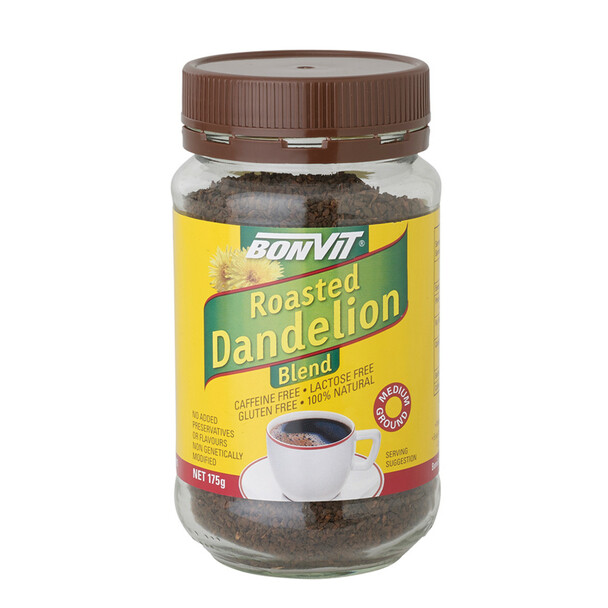 BonVit
BonVit Roasted Dandelion Blend Medium Ground 175g
Bonvit Roasted Dandelion Blend is made from 100% roasted natural dandelion and chicory roots. This delicious, caffeine free alternative to coffee can be enjoyed by the whole family, day or night.
Product Benefits
Ingredients
Dosage
Caffeine & Lactose free
100% natural
No added preservatives
No added flavours
Non GMO
Vegan Australia Certified
Roasted dandelion root, Roasted chicory root
Use one teaspoon per cup of hot water. Percolate or filter similar to coffee or steep for one minute and strain similar to tea. Add milk, honey, or sugar to taste and enjoy.