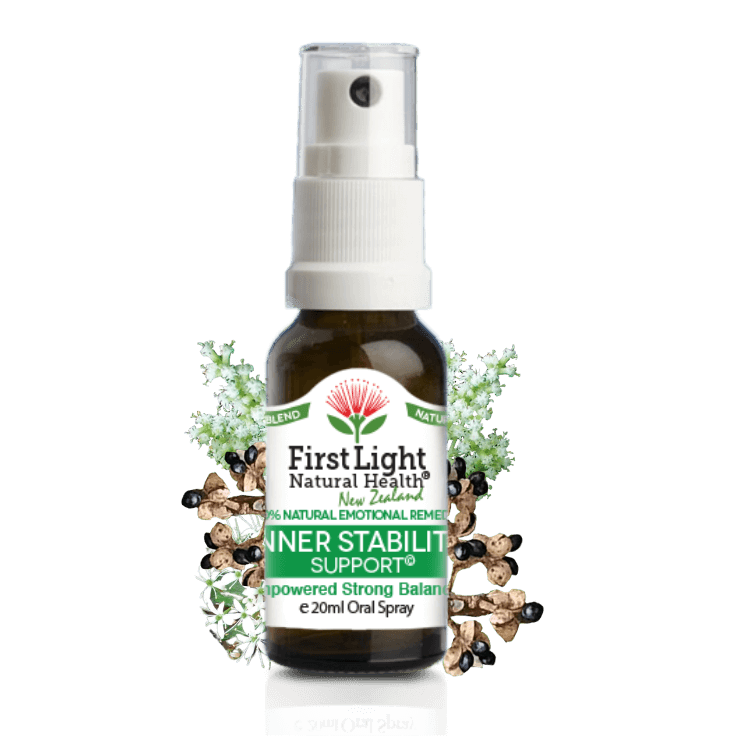 First Light Natural Health
First Light Inner Stability 20ml Oral Spray
Negative condition: Feeling disempowered, unsettled, upset, out of balance, confused
Positive outcome: Empowered from within, resourceful, capable, inner balance
An emotionally balancing flower essence blend to support you to feel empowered irrespective of life's experiences and have a sense of purpose, personal authority and autonomy. Helps to be resourceful, self-reliant and centred when life feels out of balance. Emerge victorious, stay strong in changing and challenging times.
Product Benefits
Ingredients
Dosage
First Light Natural Health® Inner Stability Support© provides natural support when you are experiencing any of the following:
Life feels chaotic or out of balance
Feeling disempowered
Feeling inadequate and inferior
Feeling ungrounded, out of sorts, confused
Overwhelmed by tasks and responsibilities
Potential:
Feeling empowered irrespective of life's experiences
A sense of personal authority and autonomy
Self-reliance, not needing anything from others
Acting in an empowered and purposeful manner
Staying in your own power centre
First Light Natural Health® flower essence blends are sustainably made in total cooperation with nature and contain only natural ingredients.
100% natural
Animal and plant cruelty free
Free from fragrances, petrochemicals, parabens and other additives
Carefully made in New Zealand with New Zealand native plants
First Light Natural Health® Inner Stability Support© is made with award winning First Light Flower Essences of New Zealand®:
No 29 Mairehau
No 39 Shaking Brake Fern
No 46 Totara
No 53 Wharangi
No 66 Rangiora
No 87 Maire Tawake
No 113 Titoki
No 123 Spring Orchid
Easy to use 20ml oral spray. Spray 2-4 times directly under the tongue.
Adult: Repeat 3-4 times daily. Child: Repeat 2-3 times daily.
Can be taken more frequently if desired and for as long as required.
For maximum benefit, once the bottle is opened, continue taking until finished.