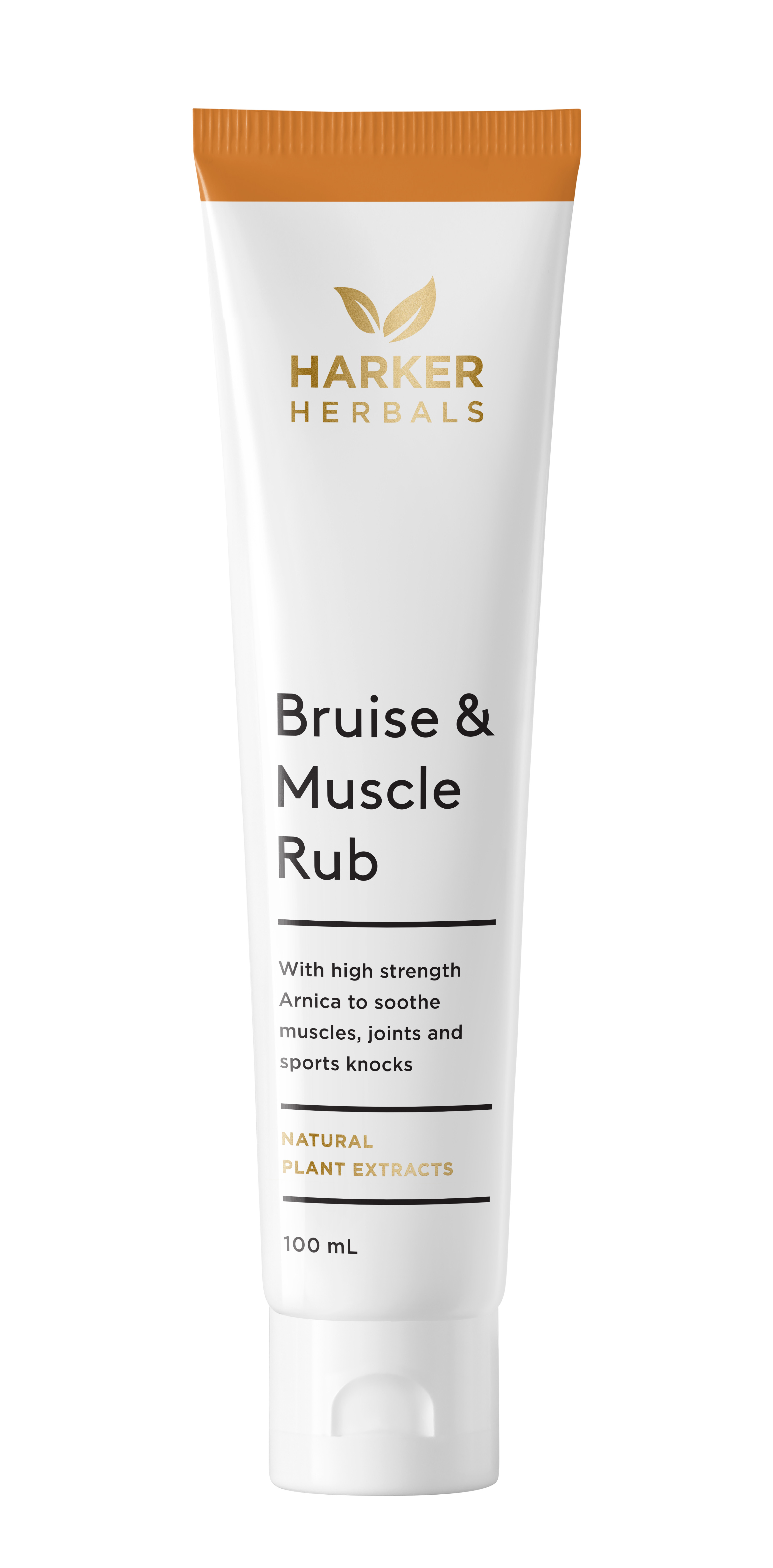 Harker Herbals
Harker Herbals Bruise & Muscle Rub 100ml
Extra strength Arnica for pain and inflammation, with Aloe Vera Gel for soothing relief.
With the soothing properties of arnica, this cream is an excellent 'sports-rub' that can be applied after strenuous activity, or injury to revive tired and strained muscles and bruising.
An ideal cream for massage as it glides well, especially with water-moistened hands.
May also be liberally applied and suitably covered with a bandage to contain the gel, for all day healing.
Easily washes off in warm water.
Avoid sensitive areas..
Suitable for all ages over 1 year.
Ingredients
Dosage
Precautions
Active Ingredients:
Aloe Vera Gel
Arnica Infused Oil
Menthol Crystals
Essential Oil Blend (Eucalyptus, Mustard, Peppermint, Pine, Olive, Rosemary and Wintergreen)
NATURAL PARABEN-FREE BASE:
The active ingredients are blended into a natural paraben-free base of olive oil, glycerin, xanthan gum, acacia gum, purified water, sweet almond oil, cetearyl alcohol, glyceryl stearate, shea nut butter, sodium stearate, sodium cetylphosphate, phenoxyethanol with purified water and de-natured ethanol
Apply generously to affected area as required and massage into the skin
For external use only
Avoid contact with the eyes
Do not apply to broken skin