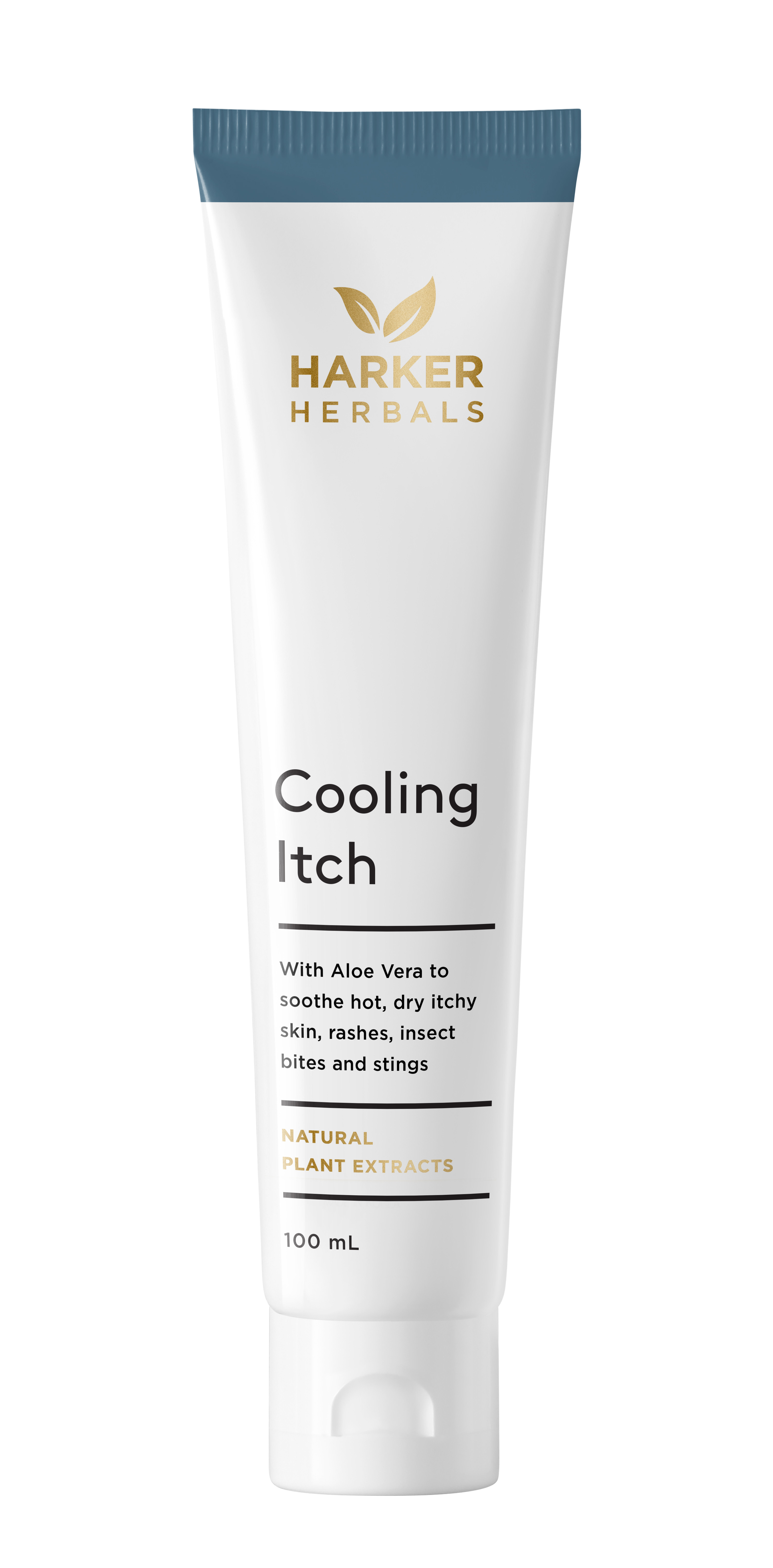 Harker Herbals
Harker Herbals Cooling Itch 100ml
Cooling Itch (previously Chronic Itch Relief) is formulated with Aloe Vera to help relieve dry, itchy skin.
A soothing, cooling, moisturising lotion to help relieve dry, itchy skin conditions.
Apply to very itchy,dry or scaly skin to help relieve topical symptoms.
Suitable for all ages over 1 year.
Ingredients
Dosage
Precautions
ACTIVE INGREDIENTS:
Essential oil blend (of camphor, cinnamon bark, eucalyptus, eugenol, jojoba, peppermint and pine)
Aloe Vera
NATURAL PARABEN-FREE BASE:
The active ingredients are blended into a natural paraben-free base of purified water, olive oil, sweet almond oil, glycerin, xanthan gum, acacia gum, cetearyl alcohol, glyceryl stearate, shea nut butter, sodium stearate, sodium cetylphosphate, phenoxyethanol with purified water and de-natured ethanol.
Apply generously to affected area as required.
Always read the label and use as directed. If symptoms persist, see your healthcare professional.

For external use only
Avoid contact with the eyes
Do not apply to broken skin