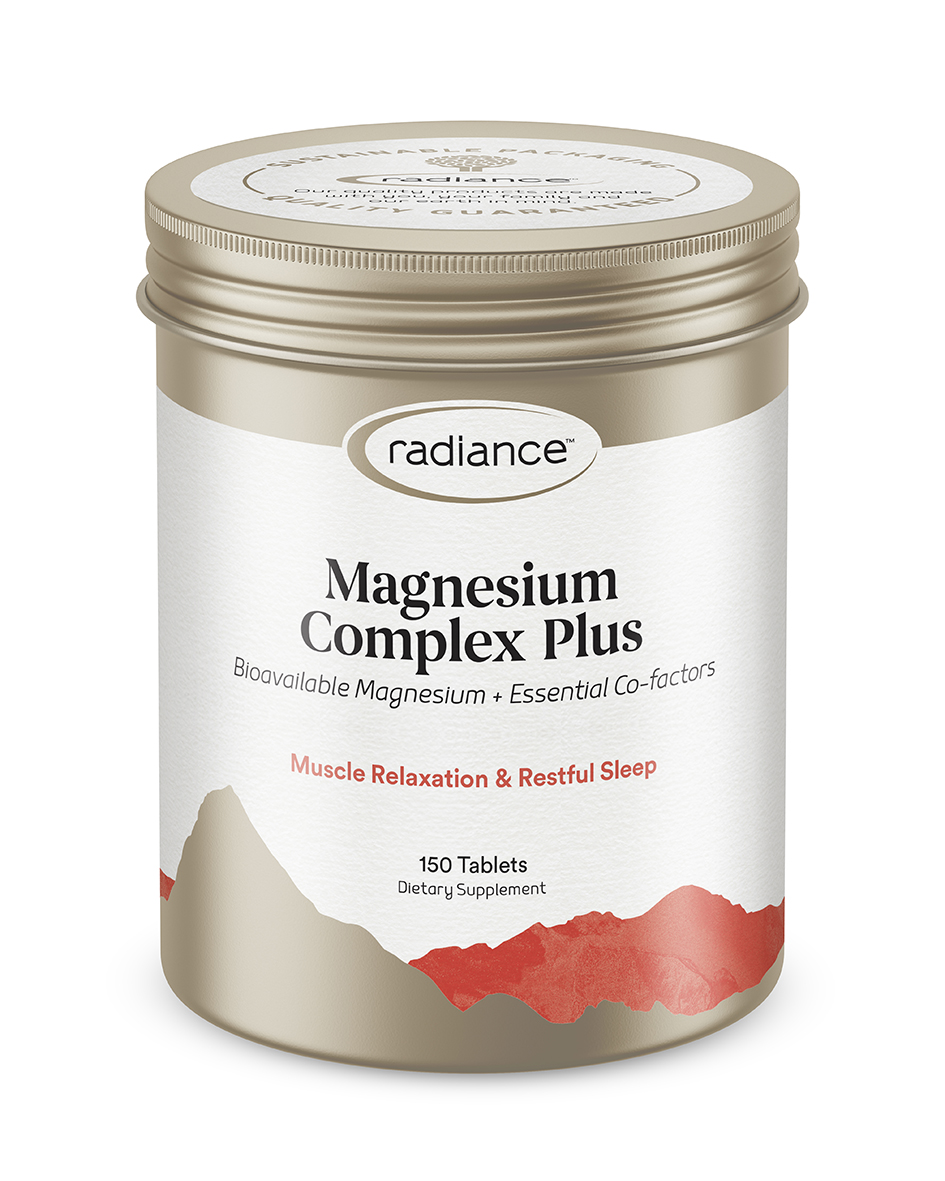 Radiance
Radiance Magnesium Complex Plus 150 Tablets
Why should I take Radiance Magnesium Complex Plus? Radiance® Magnesium Complex Plus is designed to help build magnesium levels in those whose diet may be deficient or those with signs of deficiency.
Additional Information
Product Benefits
Ingredients
Dosage
Precautions
Radiance® Magnesium Complex Plus is bolstered with taurine, an amino acid which enhances magnesium absorption, utilisation and retention. Taurine also has its own benefits for supporting muscle, heart and neurological function.
Assists with: muscle weakness, muscle cramps, twitches and tremors, muscular tension and pain, nausea, anorexia, co-ordination difficulties and confusion, gastrointestinal disorders, dysmenorrhoea, irregular heart rhythm and coronary spasm, restlessness and poor sleep, irritability, depression and PMT. Product features:No artificial preservatives, flavouring or colours.
Magnesium (from citrate, amino acid chelate) 250mgTaurine 150mgVitamin C (Ascorbic Acid) 50mgVitamin B6 (Pyridoxine Hydrochloride) 10mgVitamin D3 (cholecalciferol) 500IUAlso contains: Gelatin, titanium dioxide capsule, magnesium stearate, silica.
Adults: Take 1 capsule once or twice daily
Always read the label. Use only as directed.
You might also be interested in...