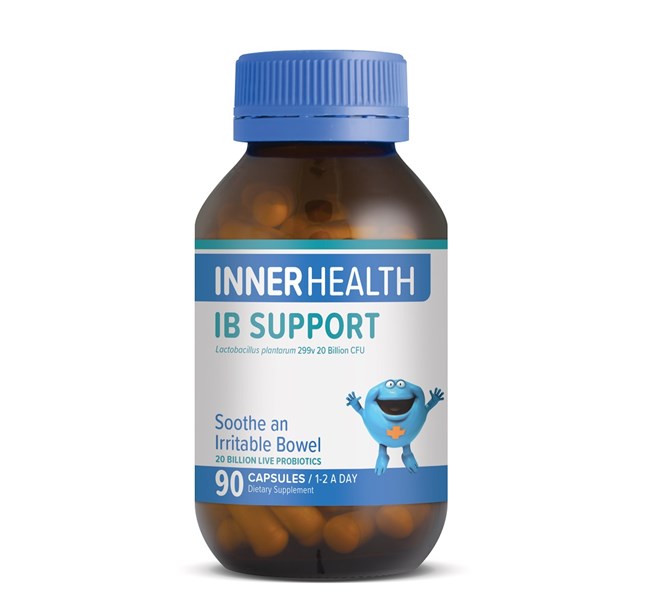 Inner Health
Inner Health IB Support 90 Capsules
Ethical Nutrients IB Support contains a proprietary strain of Lactobacillus plantarum, and may assist in the management of medically diagnosed IBS (Irritable Bowel Syndrome).
Lactobacillus plantarum (Lp299v), has been extensively researched and is widely used in Europe for the management of medically diagnosed IBS.
Product Benefits
Ingredients
Dosage
Precautions
IB Support may:
Help reduce the symptoms of medically diagnosed IB
Help maintain normal bowel function
Promote healthy digestion

Help promote healthy bacterial flora
Each Capsule Contains:
Lactobacillus plantarum 299v organisms 20 billion
Free from wheat, gluten, milk, eggs, starches, yeast and salt.
Adults and children over five years: Take 1 capsule daily, for more severe cases take one capsule twice daily or as directed by a healthcare professional.
This product should be refrigerated.
Do not use if cap and/or bottle seals are missing or broken.Always read the label. Use only as directed. If symptoms persist consult your healthcare professional.