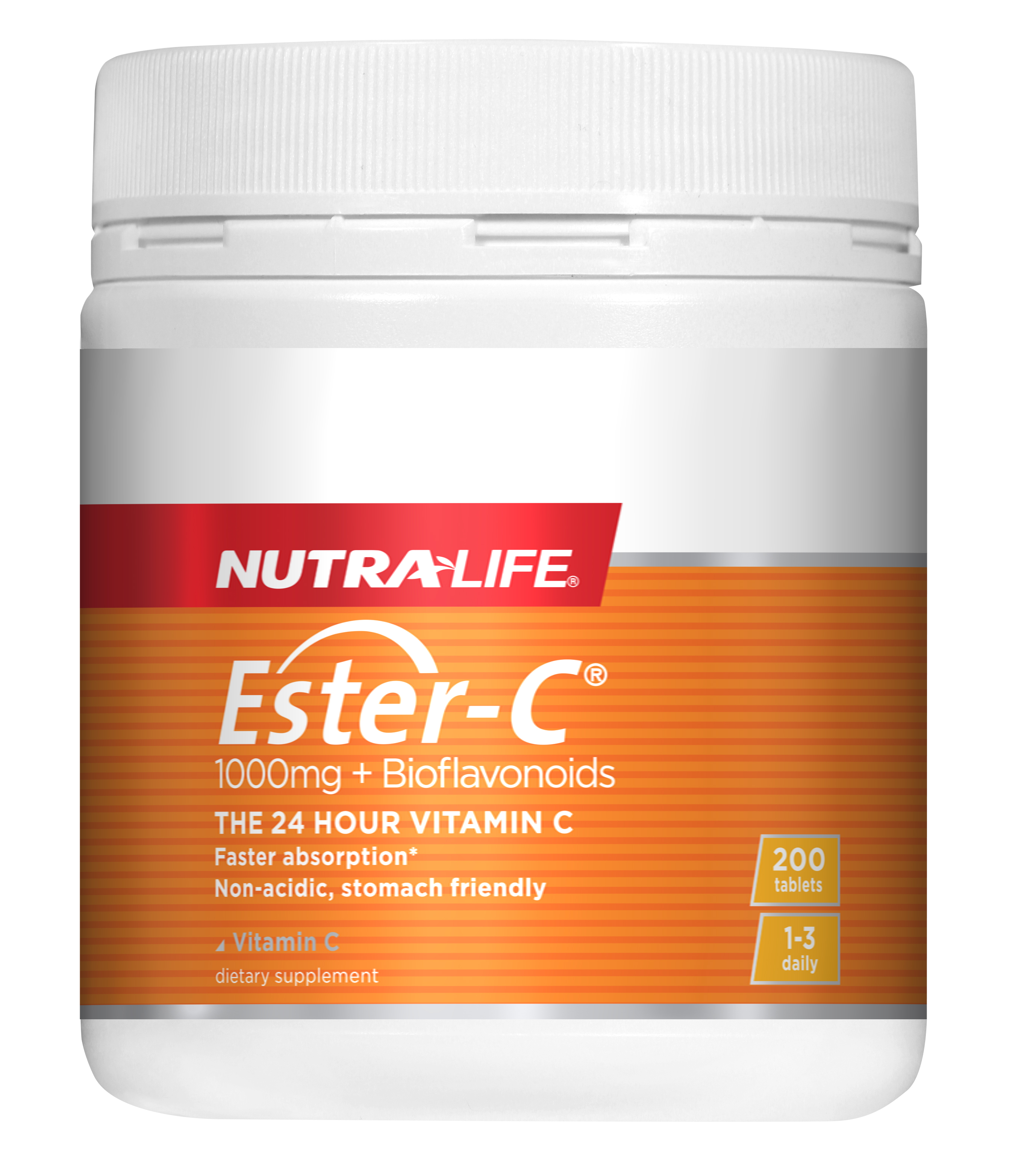 Nutra-Life
Nutra-life Ester C + Bioflavonoids 1000mg 200 Tablets
Helps to ensure all-day support for a healthy immune system, assisting your body's natural immune defences. The patented water-based process used to create Ester-C® means it is non-acidic, which makes it more stomach-friendly than ordinary Vitamin C; and it also provides powerful antioxidant activity to help your body protect itself against free radical damage.
Ingredients
Dosage
Precautions
Ester-C® (Calcium Ascorbate Threonate Complex) 1000mg
Citrus Bioflavonoid Extract 100mg
Tabletting aids
Take 1 tablet up to 3 times daily with food, or as directed by your healthcare professional
High doses of Vitamin C may cause diarrhoea. Doses of 1g or more of Vitamin C increase the bioavailability of ethinyloestradiol in oral contraceptives. Suddenly ceasing to take high levels of Vitamin C while you are on oral contraceptives can lead to breakthrough bleeding or even contraceptive failure. Therefore, if you take oral contraceptives and high levels of Vitamin C, you should reduce Vitamin C levels gradually over several days to avoid breakthrough bleeding.Always read the label and use only as directed. If symptoms persist, see a Hardy's natural health expert. Vitamins are not a replacement for a balanced diet.