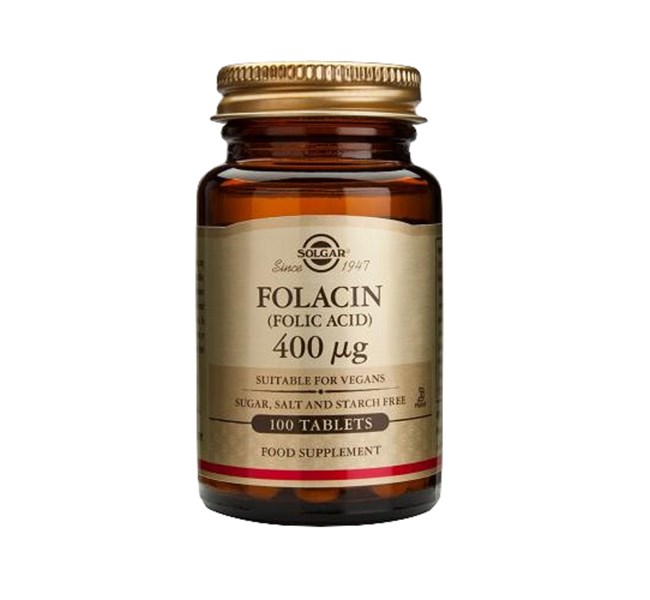 Solgar
Solgar Folic Acid 400mcg 100 Tablets
Solgar Folacin (Folic acid) is an important B vitamin especially important during pregnancy for foetal development.
Folic acid is also important for cervical cell health in women, and healthy neurological function and cardiovascular health especially in the elderly. It is recommended to take a B complex supplement when taking single B vitamins to ensure a balanced intake.
Product Benefits
Ingredients
Dosage
Essential during pregnancy

Reproductive health

Brain & cardiovascular health
Each tablet provides:
Folacin (folic acid prep) 400ug
Tableted with these natural ingredients: dicalcium phosphate, microcrystalline cellulose, stearic acid, silicon dioxide, cellulose gum.
As a food supplement for adults, one (1) tablet daily, preferably at mealtime, or as directed by a healthcare practitioner.