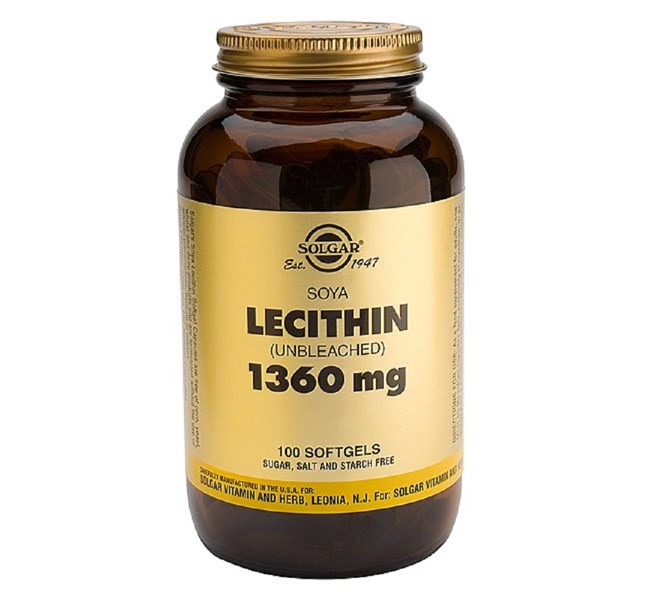 Solgar
Solgar Lecithin 1360mg 100 Capsules
Lecithin is a vital component of the nervous system and provides nutrients to support cardiovascular health.
Additional Information
Product Benefits
Ingredients
Dosage
Precautions
Solgar Lecithin capsules are naturally sourced from soy. Lecithin acts as a natural fat emulsifier in the body, ensuring fats and cholesterol are digested and transported properly. Lecithin is used for healthy cholesterol management, and to support healthy brain function.
Supports fat digestion

Healthy cholesterol management

Supports healthy brain function
Each softgel provides:
Soya Lecithin (Unbleached) 1360mg (providing 18mg of choline, 16mg of inositol, 24mg of phosphorus.)
Also contains: Softgel capsule shell (gelatin, glycerin).
As a food supplement for adults, take one (1) to six (6) softgel capsules daily, preferably at mealtime, or as directed by a healthcare practitioner.
Always read the label and use as directed. Vitamins are supplementary to a balanced diet. If symptoms persist consult your healthcare professional.