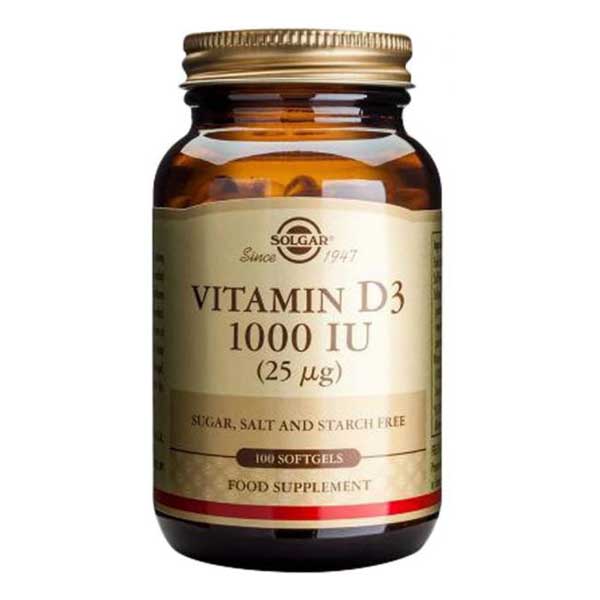 Solgar
Solgar Vitamin D3 1000IU 100 Capsules
Solgar Vitamin D3 Cholecalciferol 1000iu is naturally sourced from fish liver oil and cholecalciferol, as a fat-soluble vitamin this is an oil-based softgel.
Additional Information
Product Benefits
Ingredients
Dosage
Precautions
Known as the "sunshine vitamin", studies shown it is a commonly deficient nutrient. Many people in New Zealand have become sun-shy due to risk of skin melanoma, and a lifestyle spent indoors, reducing our Vitamin D.
In recent years Solgar have learnt that Vitamin D is important for our health and wellbeing, not only for our bones and joints, but immunity, oral health, nervous system and mood balance and helps with SAD (Seasonal Affective Disorder) and much more.
Bone health

Immune balance

Cardiovascular health
Each Softgel Provides:
Vitamin D3 (1000iu) 25ug
(as cholecalciferol from fish liver oil)

Also contains: Safflower oil, gelatin, glycerin.
As a food supplement for adults, take one (1) softgel capsule daily preferably at mealtime, or as directed by a health care practitioner.
Always read the label and use as directed. Vitamins are supplementary to a balanced diet. If symptoms persist consult your healthcare professional.