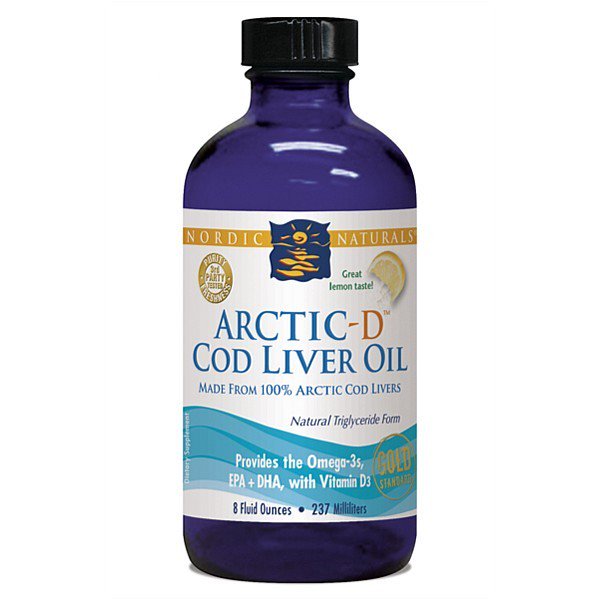 Nordic Naturals
Nordic Naturals Arctic-D Cod Liver Oil 237ml
Omega-3 from wild Arctic cod + vitamin D3 for heart and bone health, cognition and optimal wellness.
Additional Information
Ingredients
Dosage
Superior Triglyceride Form. No synthetic additives. Third-party tested.
Per 5ml Dose:
EPA 410mg
DHA 600mg
Other Omega-3s 225mg
Oleic acid (Omega 9) 600mg
Vitamin A 1500-2950IU
Vitamin D3 (cholecalciferol) 1000IU
Vitamin E (d-alpha tocopherol) 30IU
Take 1 teaspoon daily with food, or as directed by your healthcare professional.