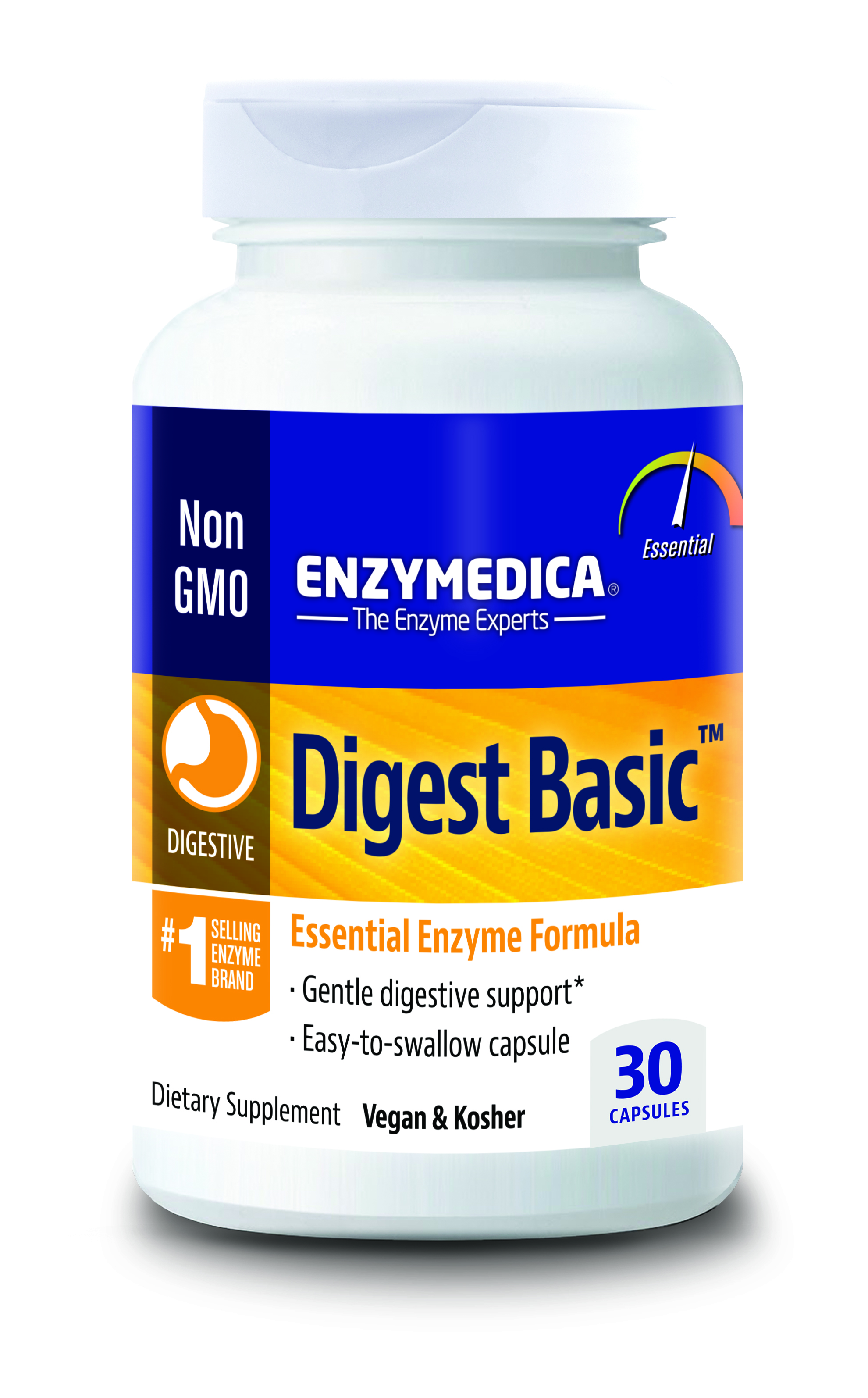 Enzymedica
Enzymedica Digest Basic 30 Capsules
Digest Basic is a gentle potency digestive enzyme blend which contains essential enzymes that support digestion for all major food groups. If you are going to buy one digestive enzyme formula for your entire family, then Digest Basic is the one!
Additional Information
Ingredients
Dosage
Digestive enzymes are critical since they are in charge of breaking down the foods we eat so that the body can more easily absorb them. The better we digest our foods the more nutrients that are available to the body.
Digest Basic utilizes Enzymedica's exclusive Thera-blend process for the enzymes protease, lipase, amylase and cellulase. These enzymes are able to digest proteins, fats, carbohydrates and fiber in broad pH range and have the ability to break down more bonds which mean that Thera-blends work longer in the body and have the ability to break down more protein, fats and carbohydrates than single enzyme products.
Take one capsule with every meal for enhanced digestion. More may be taken as needed. For those that need a higher potency enzyme formula look for Enzymedica's Digest Gold + Probiotics.