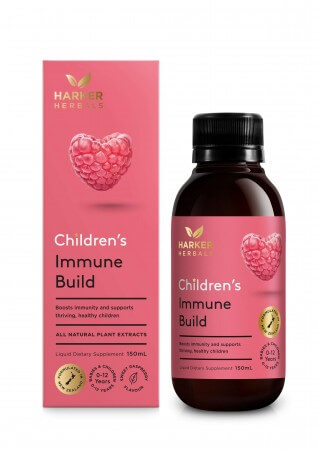 Harker Herbals
Harker Herbals Childrens Immune Build 150ml
An immune boosting and deeply nourishing herbal syrup to:
Boost and build immunity in infants and children struggling to thrive
Support good health and vitality in very active children
Useful for picky eaters, fragile constitutions and children committed to a busy schedule
Useful support while recovering from illness
Active ingredients
Each 5ml dose contains:
Withania Withania somnifera extract equivalent to dry root 1135mg
Codonopsis Codonopsis pilosula extract equivalent to dry root 585mg
Licorice Glychrrhiza glabra extract equivalent to dry root 117mg
Astragalus astragalus membranaceus extract equivalent to dry root 1135mg
Base syrup
Organic Rice Malt
Vegetable Glycerine
Glucose
Allergens
This product contains plant oil. It is free from allergens such as animal oil, animal matter, bee material, caffeine, cereals, crustacea, eggs, gluten, herbs not listed as active ingredients, milk, nuts, plant matter, polydextrose, quinine, seeds, soy, spices, sulphites and yeast. It has not undergone hydrolysis. It does not contain antioxidants. It is BSE-TSE free. No genetically modified organisms are used in the production of ingredients or compounds.