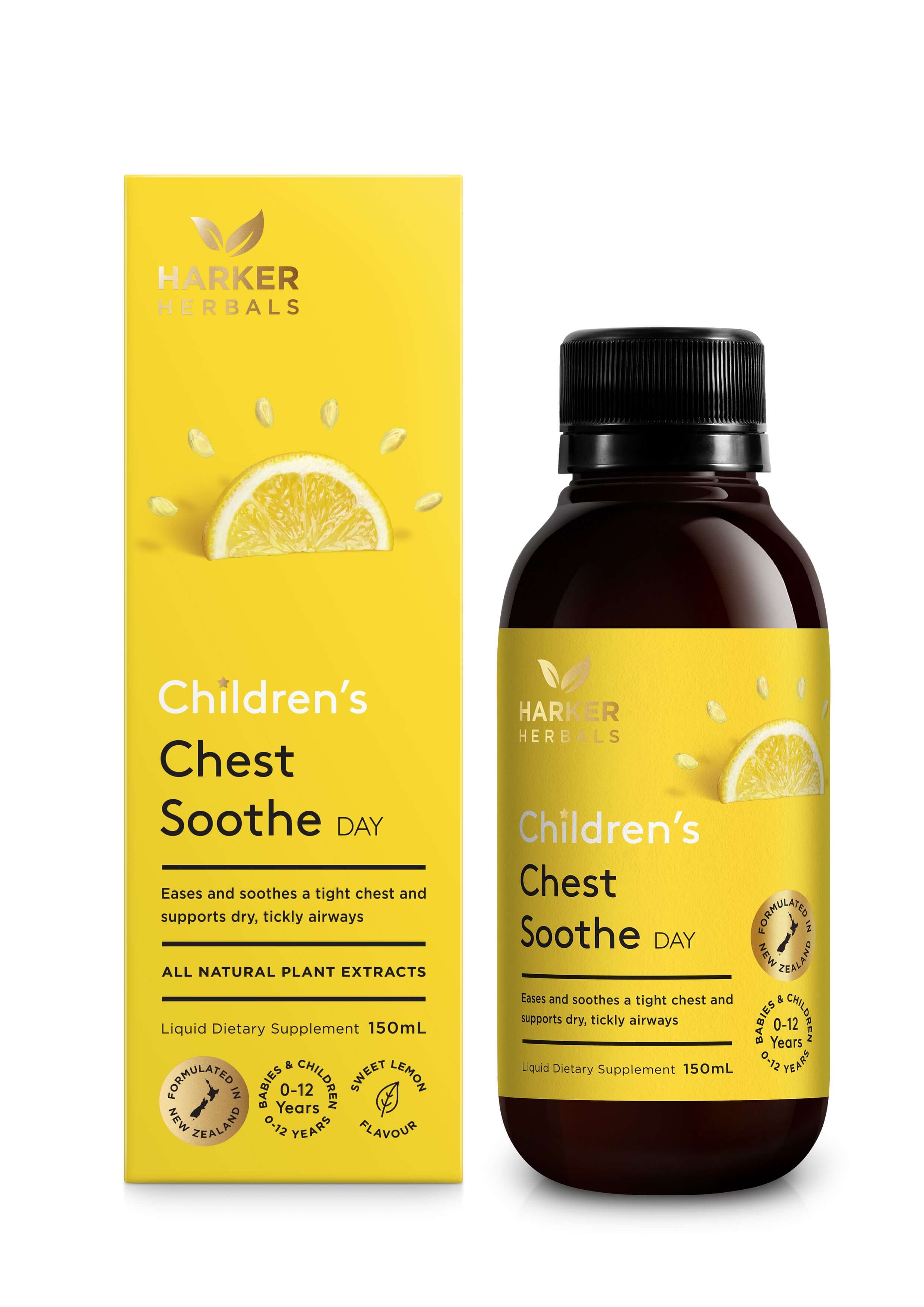 Harker Herbals
Harker Herbals Childrens Chest Soothe Day 150ml
A gentle, soothing herbal syrup to:

Help relax and ease the chest

Support healthy breathing

Soothe dry, tickly airways
Active ingredients
Each 5ml dose contains:
Pelargonium Pelargonium sidoides extract equivalent to dry root 137mg
Marshmallow Althea officinalis extract equivalent to dry root 677.2mg
Mullein Verbascum Thapsus extract equivalent to dry leaf 948.2mg
Ivy Helix hedera extract equivalent to dry leaf 623.2mg
Base syrup
Organic Rice Malt
Vegetable Glycerine
Glucose
Allergens
This product contains plant oil. It is free from allergens such as animal oil, animal matter, bee material, caffeine, cereals, crustacea, eggs, gluten, herbs not listed as active ingredients, milk, nuts, plant matter, polydextrose, quinine, seeds, soy, spices, sulphites and yeast. It has not undergone hydrolysis. It does not contain antioxidants. It is BSE-TSE free. No genetically modified organisms are used in the production of ingredients or compounds.